No Comments
What Happened the Last Week of 2012?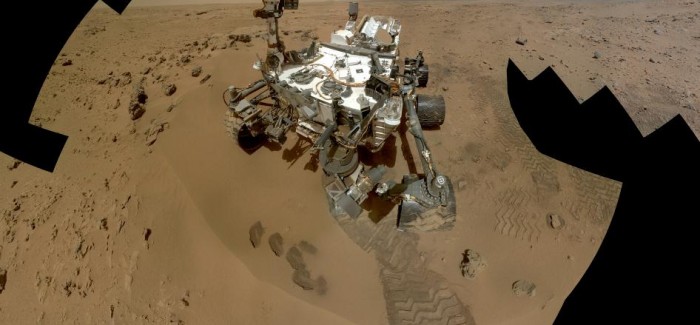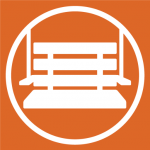 Does 2012's expiration give anyone else a wave of relief? We've been buffeted by current event waves throughout an entire chaotic and historic year. This will be our send off to a year which brought us a highlight real of tragedy and jubilation, history and triviality, mundanity and fun. But she's not out yet, so we'll give her her due. 2012 crashes its last upon our temporal shores. We're soaking wet, sandy and sore but there's one final wave, so we might as well ride it.
The Fiscal Cliff Cancels Vacation!
Surely a cliff has never before cancelled a vacation. If you are on vacation, and a cliff becomes your limiting factor, you are either a very awful planner, immune to maps or road signs, or awesomely spontaneous, adventurous, and likely lost. But the impending "Fiscal Cliff" did cut President Obama's Christmas sojourn short, as he returned early to D.C. last Wednesday from Hawaii to resume negotiations. If somehow you have not heard, or do not know what the "Fiscal Cliff" is, the Washington Post's Wonkblog does an excellent of providing an "Everything You Need To Know". Basically, at this point it comes down to one word: Sequestration – The result of the 12 member Joint Select Committee on Deficit Reduction's (or as they will likely be known as in Avengers VII, "The Supercommittee")  failure to reach a bipartisan agreement on deficit reduction. The result = $1.2 trillion in automatic spending cuts over nine years, set to take place Jan. 2, 2013, should no other agreement be reached. Technically, the cuts have already taken place. C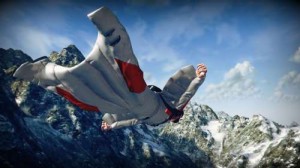 an't you feel it, the wind rushing past violently as we careen to the valley below? Yeah, me neither. That's because, a.) the markets were closed on Jan. 1st while Congress deliberated and b.) if anything, the "Fiscal Cliff" was somewhat of a forced rhetorical strategy to illustrate the necessity of negotiation and alleviating sequestration. The "Fiscal Cliff", or as the Washington Post has called it, the "Policy Meltdown", "Fiscal Staircase", "Call My Bluff Bluff" and "Skyfall", is simply a metaphor for economically damaging  austerity measures, tax hikes, and the elimination of tax credits, unemployment benefits,and stimulus measures. Yet for now, the crisis has been averted. Previously approved in the Senate, the House passed the American Taxpayer Relief Act of 2012 (the "We're Not Jumping Off The Cliff" Bill) around 11:30 p.m. on Jan. 2, 2012; basically, the last possible moment. The Congress will now approach looming Debt Ceiling talks, which should be nearly as contentious. The cliff has been avoided. But I suppose it doesn't hurt to have a parachute…or one of those awesome Swiss Alps wing suits. For more on the fiscal cliff, click here.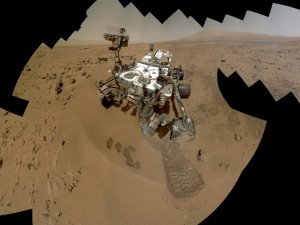 Curiosity Self Portraits on Mars
In what would amount to near obsessive-compulsive vanity in a human, but fascinating technological ability in a robot, Curiosity snapped more than 50 images with the Hawiian-sounding MAHLI (Mars Hand Lens Imager) to create the encompassing self-portrait seen at left. According to NASA, engineers will use images like this to gauge changes to the rover, like dust collection and vehicle wear. We can't say exactly what Curiosity will use them for.
All kidding aside, in perspective Curiosity is a massive achievement. In 2012, America built machines to outmatch the Earth's gravity, make a roughly 34 MILLION MILE trip to Mars, land, and successfully not wreck arguably the coolest remote control car ever. Curiosity's mission is to collect samples from the Gale Crater area, to determine whether Mars could have supported microbiological life.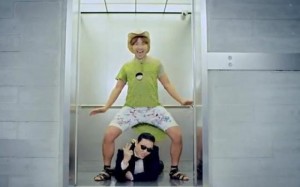 "Gangnam Style" Reaches 1 Billion Views
A triumph for the internet and dance parties everywhere! If nothing else, this connects humanity under one banner of "we love to dance, crazy-like." I first saw Gangnam Style this summer on CNN's International News, and lamented the degradation of the journalistic industry. Little did I know then that the Oracle-of-Delphi-like-Wizards at CNN were breaking the most popular youtube video of all time. One has to wonder if either the playground dancing boy, or pelvic thrusting elevator patron ever thought views of their exploits would equal 1/7th of the world's population.
Gun Sales Spike
In a somewhat bizarre, but not uncommon phenomenon, gun sales across the country skyrocketed in the past few weeks. Nationwide, assault rifles are sold out, with some weapons like AR-15's backlogged more than a year. Other retailers reported selling two years worth of magazines (ammo clips, not catalogs) in the 36 hours following the Connecticut school shootings. Interestingly, according to Yahoo News, "No organization publicly releases gun sales data. The only way to measure demand is by the number of background checks that are conducted when someone wants to buy a firearm. Those numbers are released by the Federal Reserve Bureau every month." But if retailer reports nationwide are anything to go by, this is one of the highest selling gun months in recent memory.
New Year's Eve 2013 – Secrest, McCarthy, Swift, Jespen and Psy
Police Commissioner Raymond Kelly lauded Midtown Manhattan leading up to NYE 2013, claiming, "We think it's the safest place in the world on New Year's Eve". Thankfully, NYE 2013 turned out alright. It was quite a show, featuring Taylor Swift, Carly Rae Jepsen, Train, Carson Daly a few stories high clinging terrified to the ball-drop structure, and Angela from The Office throwing inflatable humans, and of course, Psy. I wonder if it's possible for Psy to be in Seoul for their New Year's Eve, then make it to NYC in time for ours. The main event was hosted by the newly-crowned Mr. New Year's Eve Ryan Seacrest, Fergie and co-host Jenny McCarthy.
2012 was an historic year. It brought us tragedy and jubilation, history and triviality, mundanity and fun. It brought us countless moments of laughter, and undoubtedly some tears of grief. It brought us Psy, "Call Me Maybe", and a peaceful, democratic election. It brought us PorchDrinking.com. 2012 was, if nothing else, a very human year. May we celebrate, and may 2013 march on with peace, brotherly love, success, happiness, and health. If it so suits you in the new year, grab a drink, and take a seat. We'd love to see you again.
HAPPY NEW YEAR!!!!!