No Comments
Pope, or Nope?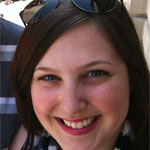 In an increasingly connected and digitally literate world, some things remain old-school.  Which is part of the reason that ABC, NBC, CNN, the BBC, and seemingly EVERY news outlet ever was obsessed by conclave this week. 
Sure, it's kind of a big deal all on its own, but the tenor of the coverage of the new Pope's election reached a new pitch, largely because of the low-tech nature of the proceedings.  Since Jessica Simpson tweeting photos of herself from the bathroom of her local Bergdorf Goodman now seems normal to us, the process of electing a new Pope somehow seems distinctly anti-technology.  Entire stories about the efforts to stop electronic bugging of the Sistine Chapel were given top-billing.  The manual process of voting was explained in minute detail.  And the process of installing the chimney that would inform the world that a successor had been chosen via white or black smoke was scrunitzed and commented upon by the talking heads.
The low-tech nature of the proceedings did not change the high-tech reaction of the world, however.    Twitter reported a staggering 130,000 Tweets per minute when the announcement of the new Pope's name was made, fake Facebook accounts were promptly created, and commentators weighed in on the 10 actors that look most like the newly–minted Pope Francis.  And so order was restored.
p.s.- the Pope is on Twitter!  If you're so inclined, you can follow him here.