2 Comments
Discovery's Running Out of Ideas for Shark Week Programming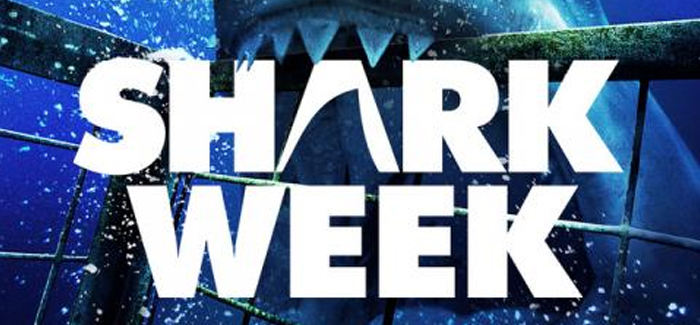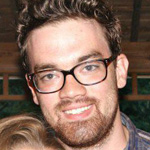 Now in its 25th season of broadcast, Discovery Channel's Shark Week seemingly begun running out of ideas for original shark related programming. Here's a rundown of some of the more outlandish and ridiculous programming that has been slated for this year's Shark Week.
"Real Shark Attacks of Orange County"
A docu-series about Southern California shark attacks on socialites.
"Mythbusters Finding Shark Week"
Adam & Jamie test the myth from "Finding Nemo" that sharks can talk.
"Air Jaws III: X-Treme"
A lovable young shark takes up skateboarding and defies the odds.
"Sharks and Recreation"
Leslie Knope and Ben Wyatt are transferred to the Parks Department in Miami-Dade Co. and oversee the beach unit. Hilarity ensues
"Pool Sharks"
People playing billiards in a pool filled with sharks.
"Shark Bytes"
A look at all the great websites about sharks.
"Electro-Shark Therapy"
Can the controversial electric shock therapy teach sharks to stop eating meat?
"Sharknado Debunked"
A panel of marine biologists, meteorologists, and stoners argue about whether the movie "Sharknado" was realistic.
"Joan of Shark"
Comedienne Joan Rivers goes into a shark cage and makes commentary on the sharks' fashion.
"X Sharks the Spot"
Is it possible that pirates buried treasure in a shark haven to protect it? One "expert" thinks so.
"Donnie Sharko"
A Discovery original straight to TV movie, Jake Gyllenhaal shares the terrifying tale of the time a shark bit his sister Maggie's face.
"Shark, the Herald Angels Sing"
A memorial tribute to all the Sharks we've lost this year.
"Are You Afraid of the Shark?"
Campfire horror stories about ghost sharks. Yeah, we know. We ran out of good ideas during Shark Week 2009.
"Dancing With the Sharks"
Hollywood's D-List celebrities must find a way to ballroom dance or salsa with sharks for 2 minutes and still survive.
"Shark Tank"
Mark Cuban, and a team of business tycoons, Kevin O'Leary, Barbara Corcoran, Daymond John, and Robert Herjavec, must pitch the next great entrepreneurial idea to a public vote. The losers are dropped into a tank of sharks.
"Street Sharks"
Discovery flat out ran dry with original programming and has resorted to replaying old episodes of the cartoon Street Sharks.
---