One Comment
Roundtable Discussion | Must Drink Beers of 2013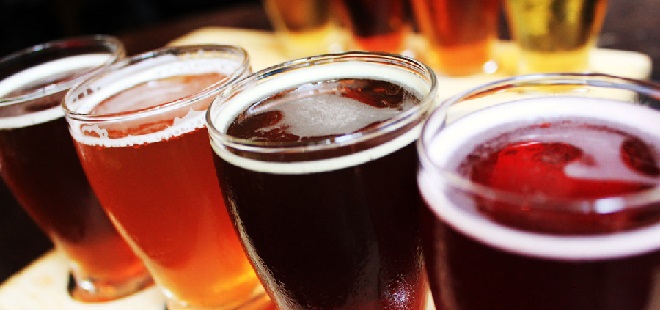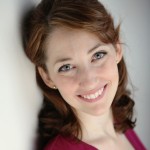 Okay, okay, it's ANOTHER 2013 list, but there's a prize in it for you!
Our staffers picked their favorite, must drink beers of 2013, and if you loved them too, you could win… a PorchDrinking t-shirt and a beer of PD founder Tristan's choosing! That means you know it will be good.
Just email photographic evidence that you drank 5 of these—that's right any 5!— to [email protected] for a chance to win an orange PD shirt that's sure to be a bright (if not beautiful) addition to your beer and brewery shirt arsenal, plus a beer to drink while you wear it.
Now, here are the staff picks.

My picks of some of my favorite new beers from 2013:
Stone- Dayman Coffee IPA
New Belgium- Coconut Curry Hefeweizen
Goose Island- Halia
Crooked Stave- Origins
Prairie- The Beer that Saved Christmas
TRVE- Mannanan
Verboten- Killer Boots
River North Brewery-  J. Marie Saison Barreled and Bretted
Sierra Nevada- DevESTATEtion
---
Ditto on Tristan's New Belgium Coconut Curry – love it when crazy combinations like this work out!
Another ad naseum mention for Alpha Domina Mellis from DC Brau. This is my not-so-sneaky way to beg the brewers to lobby Hop Union to bring back this strain and make the most delicious beer ever.
Stone 2013 Odd Year Release Russian Imperial Stout with Espresso
Papaw's Red by Country Boy Brewing (you could stick motor oil in a Pappy barrel and I would probably like it)
Compass by Southern Tier – it has a great taste and my Mom actually liked it. I call this one a big win.
---
"Evil Twin Imperial Biscotti Break Natale Pretty Pleas with a Cherry on top -long title, but well worth it
2012 Troegs Mad Elf- .8 gallon magnum from one of Santa's helpers last year, popped this year, resulted in extreme bliss
Brooklyn Cuvee La Boite
Smuttynose Baltic Porter
Deschutes Black Butte
---
Ommegang Iron Throne. Not because it's particularly good, but because I'm a nerd and Game of Thrones is awesome so I definitely thought "I must drink this beer" as soon as I saw it.

Side thought – couldn't there have been a Breaking Bad beer full of crystal malt and maybe a little chili p?
---
Best beers I had this year were the Raspberry Truffle Abduction from Pipeworks and the coffee variant of the 2k13 BCS from Goose Island.

Also, pretty much any special release from Firestone Walker.
---
In No Particular Order
Evil Twin Imperial Biscotti Break Natale Pretty Pleas with a Cherry – Agreed this was phenomenal
Stone R&R Coconut IPA – liked this better than the coconut curry from lips of faith
Stone Southern Charred – expertly reviewed by Tristan already
Bruery Bois
Mikkeller Crooked Moon
Cigar City Humidor Series IPA
Stone RuinTen
3 Floyds Toxic Revolution
Lagunitas Sonoma County Sour Stout
Not sure if these count as "new" but…
Firestone Walker Velvet Merkin 2013 – my favorite beer this year
Boulevard Smokestack Imperial Stout
---
2013 – a great year all together for beer!! A few of my favorites:
Bell's- Hopslam
Six Points – 3 Beans
Great Lakes Brewery – Alchemy Hour
The Brew Kettle – White Rajah
Schlafly – AIPA
Souther Tier – Warlock
Fat Heads – Bean Me Up – Imperial Coffee Stout
---
Some of my favorite new ones from 2013:
Goose Island – Bourbon County Proprietor's
Taps Fish House – Trace of Remy
Crooked Stave – Raspberry Origins
Goose Island – Gillian
AleSmith – Barrel-Aged Kopi Luwak Speedway
Firestone Walker – PNC
Lawson's/Otter Creek – Double Dose IPA
---
Highlights of 2013:
Southern Tier – Warlock: The most interesting and delicious pumpkin beer I had this season.
Bell's – Hopslam
3 Floyd's – Permanent Funeral
Epic Brewing Co. – Big Bad Baptist Imperial Stout
Mastree Brewing Co. – Rubus Cacao
---
I second Spencer's Warlock… I loved it, and it got bonus points in my book because saying "There are a couple Warlocks left in the fridge" always makes me giggle.
---
Black Bottle Brewery – Cerealiously
Trinity Brewing's – 7 Day Sour and Elektrick Cukumbahh
Stone Brewing's – Southern Charred
Stone Brewing's – Suede Porter Collaboration w/10 Barrel & Bluejacket
Crooked Stave's – Musty Cedar Box
Crooked Stave's – Waelz Blood and Musty Cedar Box
Dry Dock Brewing's – Imperial Pumpkin Ale
Avery Brewing's – Momi Hiwa Barrel-Aged Coconut Porter (pair it with an Almond Joy, #srsly)
Three Floyd's – Permanent Funeral
Three Floyd's – Toxic Holocaust Stout
Great Divide Brewing's – Oatmeal Yeti
Great Divide Brewing's – Orabelle
Odyssey Beerwerks – Helios Hefeweizen
Mountain Sun Brewery and Porch Drinking's Collabo Ale – Porch Pounder Hibiscus Wit
Odell – Tree Shaker IPA, Fernet Porter and Lugene Milk Stout
NOLA Brewing – Blueberry IPA
Prairie Artisan Ales – The Bomb!
---
The Commons- Urban Farmhouse Ale and Myrtle
Crooked Stave- Vieille Cranberry/Spice and Orgins
Boneyard- RPM IPA
Cascade Brewing- anything sour that they brew
Deschutes- Abyss 2013
Hardywood- Gingerbread Stout and Saison Rustica
---
Boneyard – Hop Venom double IPA
Black raven – Trickster IPA
Green Flash – Grand Cru
---
Odell Brewing- Bouquet Array IPA, Udder Cherries
Funkwerks- Oud Bruin
Black Bottle- Angry Elf, Cerealiously
Beer By Design- Jacque's Double Black IPA
West Flanders- Canniption Pale Ale, Obsfucation Trippel
Verboten Brewing- She's a Saint
---
Snap, good call on the Oud Bruin, Lauren. It was amazing!
---
Crooked Stave – Origins
Allagash – Coolship Red
Cantillon – 2010 Lou Pepe Framboise
Trinity – Red Swingline
Hill Farmstead – Flora Satsuma Orange
Trillium – Congress St
Pretty Things – Barbapapa
---
Lawson's Finest Liquids – Double Sunshine IPA
Stone – Wheaton Farking WOOTstout
Southern Tier – Live
---
That's a pretty exhaustive list! And all you need is five beers to win. So either get compiling those photos or get drinking to take some! Enjoy!