No Comments
Pop Culture Week in Review: October 11-17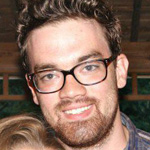 You know the drill, right? Pop culture surrounds us. And this week was no exception. Let's jump right in to the week in review, PorchDrinkers!
Netflix announced that Friends is coming
In case you're one of the people who doesn't already have Netflix… or in case you LOVE the show Friends but not enough to have bought all the DVDs…. good news. Netflix will have Friends streaming starting January 2015. Obviously Friends was one of the biggest pop culture phenomena of the last quarter-century. And fans feel passionately about it.
Personal anecdote: When I was on vacation out of the country last year, the foreign Netflix had Friends already because licensing works differently outside the US. My family watched almost an entire season while on VACATION. So it's a fair bet that plenty of people will be binge-watching come January.
South Park made fun of Lorde, who took it in stride
Earlier this month, South Park did an episode making fun of Lorde (you know… "And we'll never be roooooooyals!") which, in typical South Park fashion, took some potentially offensive shots. Not only did the show make a plot line out of revealing that Lorde is, in fact, a man, but they made a parody song called "I am Lorde, ya, ya, ya."
Lorde responded. She said it was "really funny." And then she half-sang the song from South Park. My read on this is that she's sorta-kinda sarcastic and maybe not thrilled about being lampooned, but it's a pretty fun response.
Game of Thrones leaked that they'll have a new first this year – flashbacks
When the Game of Thrones HBO series began, the writers made a rule – No prophecies, no dreams, no flashbacks. They wanted the show to be grounded in the real-time adventures of Westeros without going off into other-worldly scenes from the past, future, or someone's brain. And if you're caught up on the show, [NON-SPOILER] you know they've already broken the first 2/3 of that rule – we've seen prophecies and dreams.
This year, however, producers have leaked that there will be at least one flashback scene. [OKAY THIS PART KIND OF IS A SPOILER] Insiders say that the flashback will show a young Cersei Lannister, who is one of the more conniving and compelling characters on the show.
Can't wait.
Warwick Davis will be in Star Wars
Warwick Davis, one of the more famous little people in show business (you probably know him as Professor Flitwick in the Harry Potter movies). He was an Ewok in Star Wars: Episode VI. He was even in something called "The Phantom Menace" which is something we're all pretending didn't happen. But when JJ Abrams didn't originally put Warwick in the new Star Wars, he began a campaign to get in. It worked!
Warwick will have a small role in the new movie, which is coming out in December 2015, and which will be mentioned at least 500 times on PorchDrinking between now and then.
John Grisham stepped in it
Author John Grisham was doing an interview to promote his latest novel, and wound up making headlines for seemingly sympathizing with producers and consumers of child porn. He said that, because of harsh sentencing laws, prisons were full of old men who, like him, had "accidentally" fallen into seeing underage people in sexual content.
As you can imagine, the reaction was one of horror.
After the backlash, Grisham released an apology, excerpted here:
My comments made two days ago during an interview with the British newspaper The Telegraph were in no way intended to show sympathy for those convicted of sex crimes, especially the sexual molestation of children. I can think of nothing more despicable.
Your call whether to take him at his word or condemn him for his ignorance – and whatever actions he may have committed. But in the wake of actor Stephen Collins' admission that he molested children, it's especially shocking that Grisham would say something so seemingly despicable.
GamerGate escalated, despite most of us not knowing about it
This kind of pop culture news is usually best covered by my fellow PorchDrinking writer Nik Heimach. Nik's off this week, and I admit I am both less passionate about gaming and less eloquent at explaining complex social issues than Nik. So in lieu of talking out of my ass about a very sensitive subject, here's Jennifer Vineyard, a writer for Vulture, to lay it all out for you. After one paragraph, you'll be horrified. At the end of the article, you'll find yourself feeling that something needs to be done. Read here.