No Comments
Awesomesauce- TED Talks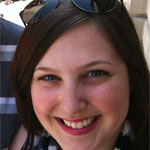 In direct contrast to most of most of my peers who like to go out after work, be social, and have some fun,  my idea of an exciting Friday night is sitting on my couch with my Apple TV remote in hand and surfing Netflix.  This usually entails a binge-watch of all 14 seasons of the newest TV show Netflix has added to their content lineup that no one has ever heard of (I'm looking at you, Out of Practice- so underrated!) followed by a binge-watch of the newest season of House of Cards (I know I'm late to this bandwagon.  It's awesome.)  So, you know, living the dream.
While this obviously isn't the best physical exercise, it actually can be a pretty great mental workout thanks to the recent inclusions of TED Talks to the Netflix catalog.  While TED Talks aren't the newest and hippest thing on the block anymore (the conference itself has been around since 1984, though it has only gained mass attention in the last decade or so) because all of the talks are now just a click of the remote away, I've become hooked.  (Also good to note, TED Talks are free to watch on YouTube, and have been for a while, but finding them online was just too much effort, Ok?!  Don't judge.)
TED started life as a yearly conference of folks in the Technology, Design and Entertainment sectors (see what they did there!)  who were invited to give a speech  about an idea the speaker felt was  "worth spreading."  No topic was off limits, but the talk could be no longer than 18 minutes.  Of course, the conference  has since expanded to include visionary thinkers in almost every category imaginable and it's even gotten so popular that smaller TED breakout conferences have been organized (under the TEDx moniker) in cities all over the United States.  They've even begun to award a TED Prize every year, consisting of a $1 million prize and the full support of the TED community (which includes the likes of Malcolm Gladwell, Bill Gates, Bono, basically a room of people that would be very helpful to know if you wanted to get something meaningful accomplished) to make the winner's dream a reality.
But enough of the chatter- check out some of my favorites below, and click around on the TED website yourself to discover more.  You can search talks by individual subject, all talks from a single event, or even playlists of talks centered on a theme.  For those who are overwhelmed by those choices, they even have a getting started playlist of 11 "classic talks" to ease you in.
Laura's favorite TED Talks:
Pamela Meyer: How to Spot a Liar
Malcolm Gladwell: Choice, Happiness and Spaghetti Sauce
Hans Rosling: The Good News of the Decade?
Bonus: Not a TED talk, but in the same vein- one of the coolest musical tricks I've ever seen.