No Comments
Ultimate 6er | How I Met Your Mother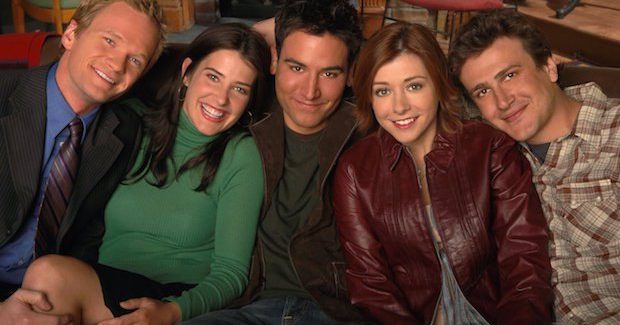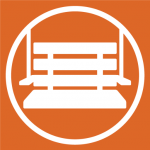 How I Met Your Mother did for my generation what Friends did for the one before. As a sitcom, it was never going to be subversive or show the realities of every day New Yorkers, but it certainly gave a better sense of what 20 and 30 somethings in the 2000s were really doing, and it wasn't sitting in coffee shops. Sitting down with your friends for a few drinks at your local watering hole has been a part of American culture for generations, and HIMYM made it look great. Each of the main characters embodied a certain personality type, but with a level of complexity and fun that makes them perfect for an Ultimate 6er.
Ted Mosby
From correcting grammar to pretentiously pronouncing it EncycloPAYdia, Teddy Westside loves a good word puzzle. He even sought out the editor of the New York Times crossword to inquire about his use of a specific word. So, when I came across Against the Grain and Stillwater's collaboration brew, Found Word, with a can featuring a word search, and subtle, guava notes that Ted would really appreciate, I thought it would be exactly the type of beer Ted would enjoy at MacLaren's.
---
Barney Stinson

I'm not going to pretend that Barney is a standup guy. I'm not going to give him any benefit of the doubt. He's highly problematic on the current world stage, and was so even at his best behaved (right before marrying Robin). That being said, his antics are legendary, including various playbook schemes and the time he put his phone number on a sign at the Superbowl. This resulted in plenty of calls from plenty of ladies, and makes Blank Brewing Company's Your Phone Number exactly what Barney ordered.
---
Robin Scherbatskey
No matter how classy and feminine Robin becomes, she will always be a hockey loving, cigar smoking, scotch drinking Canadian. And while there's plenty of fantastic Canadian craft beers, I don't see Robin shying too far away from her roots. I can see her getting drunk on Moosehead Lagers and throwing insults at a Canucks' game, all while dreaming of her beloved Paul Schaffer.
---
Lily Aldrin
Lily is the mom of the group, offering sage advice and occasionally getting involved with things she shouldn't. As a designer dress wearing Kindergarten teacher, she comes across as fun, sweet, and definitely not a woo girl. But Lily isn't a good girl either, and certainly isn't afraid to bring out her tough girl past when necessary. She's a little shady, and a little nasty, and would dig Odd Side Ales ShadyNasty's IPA without one utterance of "You son of a bitch!"
---
Marshall Eriksen
Marshall doesn't shy away from any sort of cryptid. At his heart of hearts is the good old Loch Ness monster, which he spent an unnecessary amount of time looking for on his and Lily's honeymoon. However, he's shown a soft spot for Bigfoot, or the Yeti, and refuses to back down on his insistence that it is real. Right up his alley, then, is Great Divide Brewing Company's Yeti Imperial Stout, a hoppy brew with caramel and toffee flavors that goes great with steak and potatoes, a likely staple on Judy Eriksen's dinner table.
---
Carl MacLaren
Nope, I do not consider The Mother to be the sixth character in HIMYM. That is clearly Carl. He spends more years with our five stars than anyone else and probably knows them better than they know themselves. That's what a bartender does. So, what does Carl get? A little throwback to season one's Pineapple Incident when Marshall worries about the possibility of Carl's Vampirism. While we know he's just a regular bartender, Carl is still a mystery, and that enigmaticness earns him exactly that, in the form of Gonzo's Biggdogg Heart of Darkness Black IPA.
---