No Comments
Roundtable Discussion | Favorite Childhood Birthday Party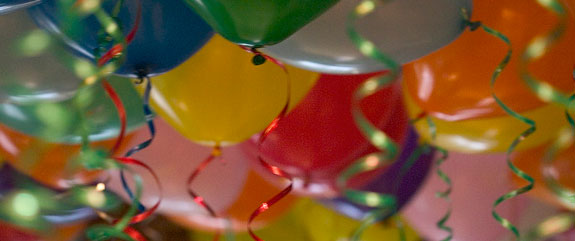 In this week's Roundtable Discussion we asked the PorchDrinking team, "where was your favorite childhood birthday party held?" Be prepared for some serious nostalgia.
Many other Lexingtonians will agree that Kids Place and Champs Roller Rink were up there in best birthday party locales when we were kids. But my favorite was the Lexington Children's Museum. The large bubble makers and GLITTER CRAFTS. ALL OF THE GLITTER CRAFTS. I mean, really, what more does a 7-year-old need?
---
My front yard. My parents got me two ponies that we could ride around for an hour. (They were led and we just walked them in circles.) But omg, I was the coolest kid. PONIES.
---
It was held in my backyard. My 3 best friends and I did a campout and played night football until about 3:00 in the morning. In jr. high, nothing was better than getting hopped up on Mountain Dew and getting into trouble.
---
Discovery Zone!
---
My parents had a rule you could only have a "friends" birthday at 5/10/15. 10 was definitely the best at Laser Quest. (Which was laser tag, if that's not obvious)

The Discovery Zone by my old house was large enough adults could go. Missing out on experiencing DZ drunk haunts me to this day.
---
Ahaha drunk DZ, that's a recipe for diaster/awesome. I was definitely a Laser Quest kid as well. One of my best birthdays was doing a lock in at LQ with a handful of friends. I also loved Bank-Shot-Basketball which was located right beneath the LQ. Talk about the ultimate location for fun!
---
There was a place called Enchanted Castle in the burbs of Chicago that had laser tag, go karts, arcade games and a lazer maze. It was pretty much GABF for kids. I'd eat a bunch of pizza and sugar and then be that annoying kid that we all hate as grown ups.
---
We had a lot of birthday parties at bowling alleys. No one in my family was a big bowler, but I think the bowling alley was close to our house… Anyway, as sadistic as this sounds, the birthday when my friend broke her finger by getting it stuck in a bowling ball was a definite highlight.