No Comments
The Good, the Bad & The Ugly | Sports Recap 1/27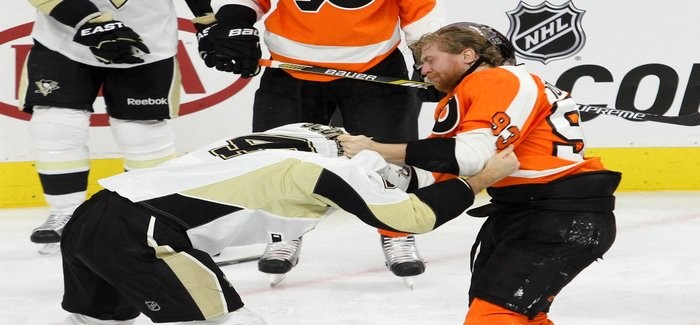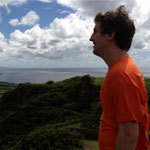 The Good
Max Scherzer just hit the lottery in Washington, a contract that shaking plenty of heads. Putting together a "Thank You" ad for the fans of Detroit enhances his image more than than those 8 zeroes that are going to his bank account.
How the Pro Bowl gets any viewer ratings is beyond me, and to think of any advertising budget that would be wasted on this game is illogical. But very rarely, there are moments that make you laugh and are memorable, and you are happy for the Internet because you wouldn't have seen them otherwise. Apparently it doesn't matter what jersey Clay and Jordy wear on the field together.
Sidney Crosby and Evgeni Malkin sat out of the NHL Allstar weekend in Columbus. They were both playing injured apparently (their pride, no doubt) after being defeated in OT against the Flyers earlier in the week and then in a a shootout against the Blackhawks. Flyers have won the last 6 meetings with Pittsburgh and are undefeated at the Penguins Consol Arena since its opening in the 2010-2011 season. Jake Vorachek played in the ASG and he had a hat-trick and 3 assists, won his fight against Penguin defenseman Rob Scuderi earlier in the week and still leads the league in points. Jake wins, suck it Pittsburgh.
The Bad
Chad Ford, an ESPN NBA insider, has been trying to make himself look smarter, but the opposite became reality. Producing rankings for Pre-Draft Boards is the difficult task he is assigned to tackle. After the draft and his opinions have been published, he has been going back and editing those rankings. Yet another stab at the credibility of ESPN for employing such a fraud for over 10 years.
On the subject of basketball, Coach K and Duke were still in the top 5 after consecutive conference losses. Losing badly to NC State on the road and Miami at home had no practically no impact; beating a mediocre Louisville on the road was the only redemption they needed. But now that he has hit the milestone of 1000 wins, we can finally stop talking about it, right? Yeah right.
The Ugly
The Hunting Ground, a documentary dissecting the under-reported rape culture on university campuses, with special attention given to the Jameis Winston's rape investigation from 2012, premiered at Sundance this past Friday. It will be released nationwide March 20, as well as be aired by CNN.
In days leading up to the Superbowl, the broken record that is Inflategate has hit a new low. While I am by no means a Patriots fan and strongly dislike Head Coach Bill Belichick, the conversation has been staged. Why remind viewers of the true controversy that is plaguing the league? Ray Rice, Adrian Peterson, Aaron Hernandez aren't glamorous enough anymore?