No Comments
Fullsteam Brewery | Fearrington Winter Coffee Pecan Porter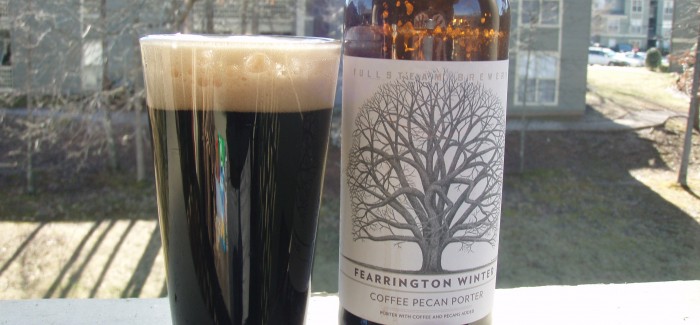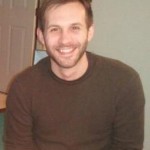 ABV: 6.0% | IBU: 32
Today we have another installment in Fullsteam Brewery's plow-to-pint series, the Fearrington Winter coffee pecan porter. In the previous installment, I discussed Fullsteam's commitment to using locally grown produce in their limited edition brews. Fearrington Winter upholds that commitment. Inspired by southern pecans and nearby Pittsboro's Fearrington Village coffee beans, Fearrington Winter embodies the dark roastiness and toastiness of a porter without being overly bitter.
It pours very dark, nearly black, even in direct sunlight. The head, which looks very much like a cup of joe after adding cream and sugar, appears without much effort. So don't pour too vigorously or you'll end up with more foam than beer. The scent is faintly sweet with hints of toasted malt and coffee. In terms of texture, the beer is quite smooth. Hop bitterness is present yet more at the front end than the back. As far as flavor is concerned, the primary notes are roasted coffee and toasted malt. As for pecans, I must say they are quite subtle. To be fair, pecans don't have the strongest flavor, at least not when compared with something as dominant as coffee. Nonetheless, Fearrington Winter is a smooth and lovely coffee porter that will surely be a good friend throughout the winter season.
Concerning the illustration, Fullsteam has this to say (taken from the label):
Georgia-based Win Crannell's pen-and-ink tree illustrations magically capture nature's majesty and fragility. Inspired by the pecan trees of Fearrington Village, we commissioned Wing to pen four drawings of a single tree.

The stark winter tree hints at a cold evening made better by a warm fire and this fine porter.
You will probably have a tough time finding this beer anywhere outside the Raleigh-Durham-Chapel Hill triangle, but if you're around, you might get lucky at one of the local bottle shops. I sure did.
---