No Comments
PorchDrinking Playlist | Better Bond Songs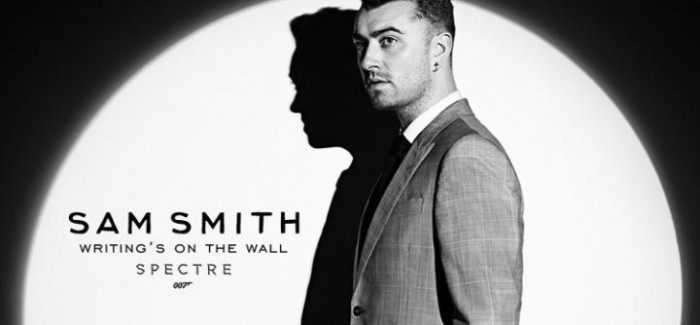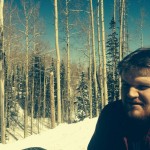 ---
I am always game for a new bond movie. Even when the movie itself is a bigger bomb than the special effects in the film cough Quantum of Solace cough. There's always so much fun to be had in a new Bond, especially with their theme songs. Spectre had high expectations after how great Skyfall was both as a movie and as a song. With Daniel Craig rather loudly and insistently stating that this is his last film as 007, the franchise had some pretty high stakes ahead of them and brought in Sam Smith to try and build upon Adele's channeling of old school, Shirley-Bassey level theme song.
Unfortunately someone lied to Sam Smith when he created this song and told him that this was going to be the most introspective Bond yet. As such he created a more personal song and spent a good deal of time in his highest register which has an amazing vulnerability. However even with that (half-assed) love story in Spectre, there was no similar vulnerability to Daniel Craig's final suit up. The Bond themes are almost always love songs even if the love is secondary to the main plot, but I feel like this one was a miss. Who knows, maybe I'm just bitter about how little Monica Belluci was used.
I've put his song here (in case you've somehow escaped it) and complied a playlist of some of the better themes from Bond, as well as people I think should be considered for the next film. I tried to stayed true to requirement of big name vocals that can swell with the orchestration. To keep it interesting though- I've thrown in some smaller names who have just as much ability to craft a great spy song, and also some curveballs who I explain below.
Bjork: Bjork has always danced on the edge of beauty and madness, forming crazy beautiful paranoid schizophrenic songs that slowly close in on you. Her new album is a great example of how her abilities have evolved and distilled but alas, they're all like ten minutes long – so not great for a playlist. Plus, she hates most forms of government and with the direction of the most recent movies, I'd love to see what she would do.

Alabama Shakes: The one thing holding them back is their distinctly American sound. However, Sound and Color already played a bit with a spacier version of their dirty rock sound and I think they could make a great Bond song.
Screaming Females: Great, original voice. It's edgy and completely different from anyone who has sung for Bond before. They're also approved by Garbage, who were an unlikely choice that rode Shirley Manson's amazing delivery to one of the best Bond songs ever.
Bear McCreary: Bear McCreary has made some of the best soundtracks for TV for the last few years (Battlestar Galatcia, Davinci's Demons, Outlander, Walking Dead). He's ready for a big break on the silver screen.
Patrick Wolf: Patrick Wolf hasn't really been so successful this side of the pond but he's basically a noisier Rufus Wainwright. Gifted but not content with the state of pop, he elevates the genre with his orchestrations rather than abandon it for something with more critical credibility. This version of Overture is from his album of new arrangements that take more traditional approaches to his old songs, still great.

The Darkness: It's been a long time since we've let an actual Band take the reigns. Besides, If they want high notes- Justin Hawkins has them to spare. This is also the closest we're going to get to the Queen theme song that we all deserved.
Jay Z & Kanye West: At some point the Bond franchise is going to have to recognize rap's power in the music world. By doing it this way you'll get two of the biggest names and can probably guarantee Beyonce for the chorus. I think the hurdle to get a rapper there is super high and you'll only going to get it with a team up similar to this.
Lalah Hathaway: Clearly they are loving the back to basics approach to the Bassey-esque performance, so why not get a real soul singer on these songs. With Lalah you don't even have ot pay for backups since she can inexplicably harmonize with herself (listen 6:00-6:30 – towards the end you can catch the band freaking out because you SHOULD NOT be able to do that as a human being). Also this song is the jams.
*Post posting addition: The entry for Celine Dion is actually a vote for Jim Steinman who is responsible for this song, all of Bonnie Tyler's hits, and most of Meatloaf's hits as well. The man doesn't just write songs, he creates sweeping gothic novellas and it's time his literary talent gets put to use.