No Comments
Fremont Brewing Kicks-Off Oregon Distribution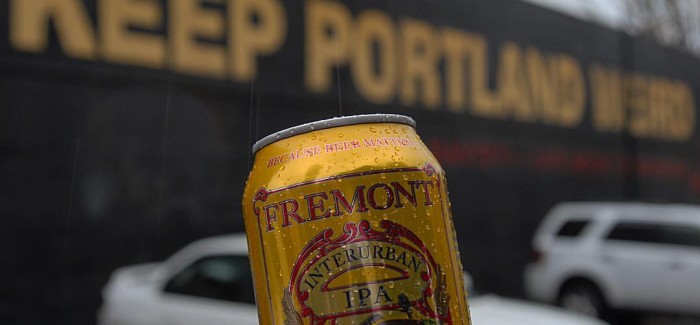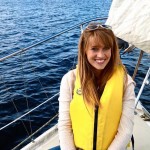 Image courtesy of Fremont Brewing
---
Oregon, get ready to stock up your fridges, fill up your pints, and clink your glasses.
Fremont Brewing of Seattle, Washington, in partnership with Columbia Distributing, will begin arriving in Oregon this month. The expansion will kick-off with a celebratory event at APEX in Portland today, featuring ten Fremont brews, from 4 – 8:00 pm.
Fremont Brewing, founded by husband and wife duo Matt Lincecum and Sara Nelson in 2009, is one of the fastest growing craft breweries in the state of Washington. Though they are the winner of countless awards, including World Beer Cup and GABF medals, perhaps the most impressive part about the establishment is their dedication to the craft – and in every way.
"We have a passion for beer, policy and sustainability," says Nelson. She mentions that the policy aspect was particularly important in their choice to expand into Oregon.
"One of the things that we like about Oregon is the Congressional leadership. They're devoted to the craft," she says. "Beers are good to drink, but they're also really important for economic development."
The importance of staying true to their core values is what brought Fremont the success they've enjoyed, and they're continuing that focus as they expand to Oregon. All the while, Fremont is humbled by the growth, and credits part of their ability to expand so seamlessly to their distribution partner. Fremont's expansion into their southern neighboring state is a direct result of the relationship formed between Fremont and Columbia Distributing. Columbia, which also distributes cider and non-alcoholic beverage, is conveniently headquartered in Portland, and is a perfect fit for the Washington brewery. Lincecum describes the partnership as truly one-of-a-kind.
"We're really thrilled to be with Columbia," Lincecum says, citing the company's similar cultures as a direct result of their success. "We saw similar people. [We're both] beer people before we are business people."
"It has to be important for both of you," says Lincecum. "Do you want to have a relationship? And we really do."
The relationships don't end with Columbia Distributing. Fremont will spend five weeks traveling around the state of Oregon following the APEX kick-off to deepen their relationships in Oregon, both with fellow brewers and fellow beer lovers. Lincecum notes that the tour is far more than a business venture but rather an opportunity to connect with their fellow beer lovers.
"Craft beer has meaning to it," says Lincecum. The culture of the craft, he continues, "is a cornerstone of who [Fremont is]."
And while we're on the subject of the beer, prepare yourself. It is, in a word, delicious. For those readers who haven't gotten their hands on a Fremont brew yet, Lincecum suggests sticking to the classics: their flagship Universale Pale Ale, or their Interurban IPA, which happens to be the best selling craft beer in Washington state.
"Those [beers] are us," says Lincecum. "That's what we do."
However for those who like things a little bigger and bolder we're personally pretty keen to their recently released Bourbon Barrel Aged Dark Star (BBads) and it's winter companion Bourbon Barrel Aged Abominable (BBomb).
For more information on Fremont Brewing, and their tour around Oregon, visit their website, Facebook, Twitter and Instagram pages.
---