No Comments
Ultimate 6er | Famous Seattle Characters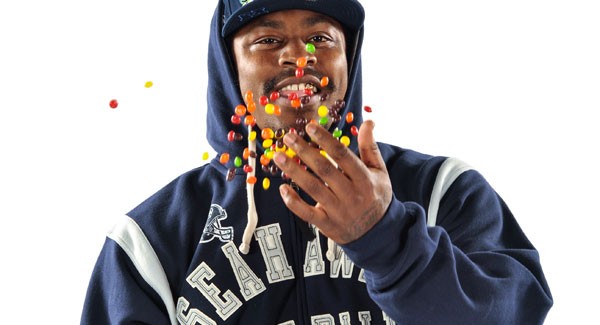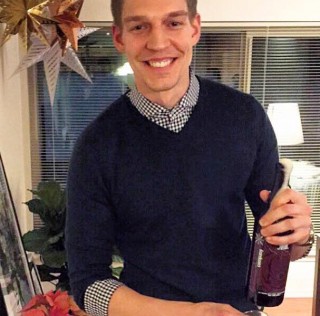 The gloom of Seattle leaves many of its inhabitants searching for sunshine in interesting places. A couple of those places happen to be their local specialty craft shop, or a friends cellar. Read on to discover the favorite beers of 6 Seattle characters.
Mario
BBA Abominable with Cinnamon & Coffee | Fremont Brewing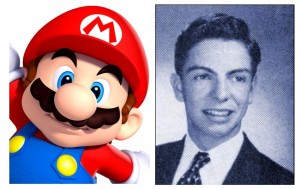 You thought Mario was from Italy, didn't you? Well, the character was. But the real life character that gave inspiration to him was a Seattle native. Originally, Nintendo didn't have a name for their magical plumber of a protagonist. In the early 1980s, an employee walking around a Nintendo Headquarters in Seattle noticed Mario Seagale, a man who looked like the video game character. It turns out that Mr. Seagale was the landlord who rented the building to Nintendo. The rest, as they say, is history.
Whether it is Mario the Italian plumber, or Mario the Seattle landlord, you can catch either sipping down Fremont's Bourbon Barrel Aged Abominable Ale with Coffee and Cinnamon. This huge, high ABV flavor bomb appeals to the plumber as the hints of dark roasty coffee leave him reminiscing of Italian espresso. The cinnamon and nutmeg spice kick that lingers upon drinking revs Mario up to save the princess once again. The Seattle landlord admires the opulent artwork and gold waxed head as he allows it to age for up to 6 months in his well-filled cellar (6 months is the maximum aging recommendation from Fremont Brewing in order to retain a solid coffee presence).
---
Poison Ivy
We all know this fiery, eco-obsessed villain to spend many waking hours working to destroy Batman and his plots to save Gotham city. It turns out, she is also very much into plants, as she was a promising Botanist from Seattle in the plot of the comics. A love of plants includes a love of hops, and this translates directly into Ms. Ivy's craft palate. She appreciates that her favorite imperial IPA is continuously hopped during the full 90 minute boil, and dry hopped during conditioning as well. The 90 Minute IPA ignites the senses with a perfectly balanced citrus and floral nose which is highly present in the taste as well. It finishes strong with a hoppy blast that is "pungent, but not crushing" according to the brewery.
---
Marshawn Lynch
Flight of the Angry Beast | Clown Shoes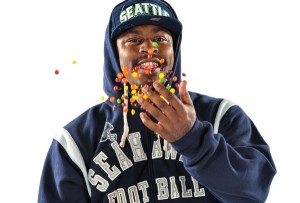 Some suspect that Mr. Lynch spends his free time sipping on Skittles infused vodka in martini glasses. Others conjure up stories about this athletic savage crushing entire 12 packs of Hilliard's The 12th Can. Few realize that Marshawn has a powerful affinity for the craft that we all engage in. Marshawn barrels through a wall of linemen like a bowling ball through egg shells, dodges an entire wolf pack of defenders, and makes a dude look softer than a summer breeze by way of stiff arm. And then what does he do?

He celebrates his animalistic nature with Flight of the Angry Beast by Clown Shoes. After all, we all appreciate things in life that reflect our own being. This American Strong Ale boasts a powerful body and light head. The complex combination of 3 different barrel aged beers makes for a drink that is rough around the edges, with notes of semi-sweet chocolate, roasted barley, peat smoke, and sandalwood. Marshawn enjoys the fact that Clown Shoes blended 1/3 Undead Party Crasher aged in bourbon barrels, 1/3 Blaecorn Unidragon aged in scotch barrels and 1/3 Billionaire aged in scotch barrels.
Macklemore
Ben Haggerty has come a long way. The last time I saw him perform Irish Celebration was in the basement of my best friends frat house for about 75 people who had indulged in a bit too much. From dingy basements to selling out international stadiums, Mack has been repping his city and heritage the entire time. That's why, if Ben did drink anymore, it would be a Washington beer with an Irish twist. Meet Irish Death by Iron Horse in Ellensburg. A well rounded, medium bodied and smooth brew with hints of sweet caramel, dark breads, and a cocoa powder finish. 
---
Phoenix Jones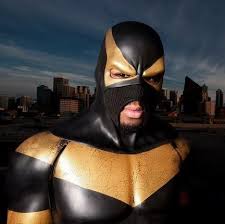 Not the Superhero Seattle expected, but the one it deserves. Jones describes himself as the leader of a crime prevention brigade called the Rain City Superhero Movement. This real life MMA fighter turned superhero diligently patrols the streets of our city armed with good intentions. And pepper spray. Good intentions aren't enough to stop bad guys. Jones and his citizen patrol posse are some of Seattle's favorite do-gooders, but they don't do it alone. You can find Jones sipping down some Jones Soda Root Beer to help him power through long nights. This homegrown company provides delicious carbonated beverages in classic and unusual flavors with pure cane sugar. Jones keep Jones energized, without getting intoxicated.
---
Bill Gates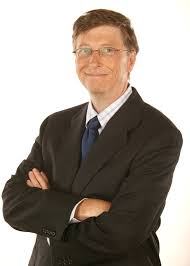 Let's just start with what Gates isn't drinking. Apple… Cider. Bleh. The city's, and state's, and country's, and world's most well established billionaire is sitting pretty at the top of the list again this year at 79.5 Billion Dollars. Bill prefers to kick back with a… Natty Light. After all, you don't get to be a billionaire by spending money.
---
Jan Wanot is a Seattle contributor for PorchDrinking.com. Check him out on Untappd @B4CCHU5 and follow along as he creates the first all-in-one party backpack @ANMLPack.com
---