No Comments
Awesomesauce | #craption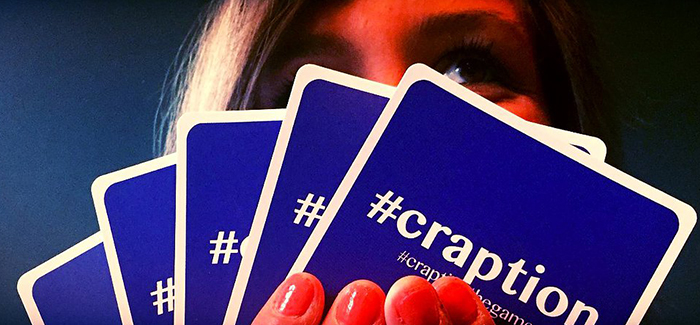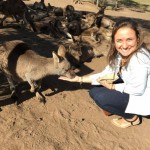 I'm sure your Instagram game is top notch, but what if your hilarious captions were pitted directly against your friends in real time, rather than from the quiet solitary confinement of your iPhone? What if you could get real laughs and real connections with your friends through these witty captions, rather than virtual hearts and thumbs? That's what Kickstarter's newest card game, #craption, allows you to do – real-time captions, real-time laughs. Plus, at the end of the day, someone actually wins.
So how does it work? #craption contains a deck of cards donning hilarious pictures that are just begging for a caption. You and your friends reach into your endless banks of witty comments, terrible puns and inside jokes, and then you pit them against each other, Cards Against Humanity-style.
https://www.instagram.com/p/BBWSl9KHwxL
It gets better. You actually get to contribute to the deck of cards. When you see that classic Walmartian, that unfortunately dressed puppy, or that hilariously vandalized street sign, a quick social media post with the #craptionthegame hashtag can help that picture become part of the deck, where countless players will work tirelessly throughout many a game night to dub your photographic gem with the perfect caption. What America's Funniest Home Videos did for VHS-captured gold, #craption is doing for the 20th century gems buried deep in our camera roll.
So who is the brains behind this quirky creation? Chicago's Chelsie Patterson, marketing professional and current full-time entrepreneur (shark tank would be proud!) came up with the idea after she was rejected from graduate school, where she was hoping to study social enterprise. Motivated by failure, Chelsie took learning and doing into her own hands with #craption. She taught herself social enterprise and how to create a business (with a little help from her successful entrepreneur parents), and wound up with a project that would bring joy to people and also give back to the community – #craption guarantees that 5% of any profits will continuously be donated back to the community (Kickstarter backers get to vote on the organization that will receive donations). In less than one year, Chelsie took the leap, quit her 9-to-5, and launched a Kickstarter campaign. She is now one week into the campaign, 18% of the way to her goal, and 100% thrilled with how far she has come.
"I believe in the idea, I believe in the product, I believe in a humanitarian-business model, but that hardest part has been to get everyone else to know and believe in it too."
#craption has 20 days to come up with the remaining $8,200 of their goal in order to offset production costs. So whether you want to try the game (from $15) or you just want to support social entrepreneurship and a 20-something who took a leap of faith (from $1), check out the Kickstarter. Either we all play, or none of us do!
---