#2013GABF Archives – PorchDrinking.com
July 28, 2014 | Tristan Chan 2
Header image created by: Erin Horn
It is upon us. Take shelter. Boost your internet bandwidth. Update your ticketmaster information. Begin training your livers. 2014 Great American Beer Festival tickets go on pre-sale to AHA members at 10 a.m. MDT Tuesday, July 29.
July 30, 2013 | Tristan Chan 6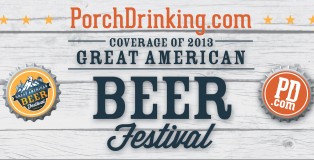 After several weeks of sifting through duplicate entries and moving breweries off the waiting list, the Brewers Association announced last night their full list of 2013 Great American Beer Festival breweries who will be attending the festival.