#baked beans Archives – PorchDrinking.com
January 30, 2015 | Chelsea Mitchell 1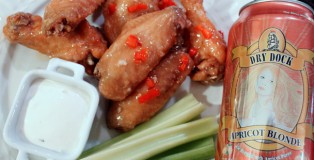 Since the NFL Sunday is really just a weekly holiday of food disguised as a football game, I'm bringing you five recipes instead of one. If you follow Drink and Spoon religiously, you may have seen some of these recipes before. If not, welcome to the wonderful world of Cooking with Beer. As you travel through this list of good eats, you'll see that I have laid out a step-by-step guide on how to properly prepare all of these dishes throughout NFL Sunday. Enjoy and may the best appetizer win!
July 11, 2014 | Chelsea Mitchell 1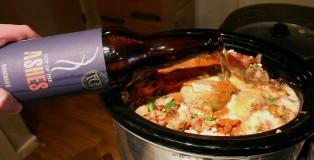 If you're going to the most incredible bottle share of all time, somebody needs to bring some amazing food. Not only are the patrons going to need something to soak up the alcohol in their bellies, they will also need something to cure the munchies when the booze takes over. To feed the masses of the PorchDrinking.com 2nd Anniversary Party, I knew as the founder of Drink and Spoon, that I had to come up with something scrumptious, plentiful, and cooked with beer. This is how Rauchbier Baked Beans were born.