beer cocktail Archives – PorchDrinking.com
August 10, 2018 | Mathew Powers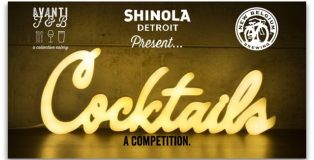 Denver's Avanti F&B (Food & Beverage), presented by Shinola, is throwing a New Belgium Brewing Beer Cocktail Party on Monday, August 13, from 6 pm to 9 pm, and you are invited. Guests receive a complimentary New Belgium Beer upon arrival, taste the 10 competitors cocktails and help select a winner.
The grand prize winning bartender receives a spectacular Shinola watch. But the night is more than about winning and losing: "This contest was designed to be low impact for contestants, and a fun celebration of our community," notes Avanti.
February 19, 2015 | Natalie Migliarini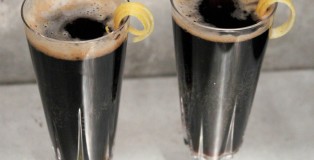 Today I am sharing a classic cocktail made with two ingredients. It is simple, good and refreshing. This drink is made with Blackstone Porter, which is made at Driftwood Brewery out of Victoria, British Columbia. This porter is a London style porter that has notes of bittersweet chocolate with a blend of caramel, black and chocolate malts and it has an ABV of 6%. The porter is mixed with champagne and garnished with a lemon twist. Let's make a fun and easy drink together with porter and champagne!