#beercalendars Archives – PorchDrinking.com
January 28, 2019 | Mathew Powers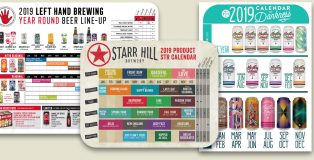 For the past five years, we have composed a national roundup of brand and beer release calendars from our nation's breweries.  To gain a sense of the astounding diversity of beer produced by the more than 7,000 breweries operating today, and to help get you excited about what is to come in 2019, we present to you the 2019 Beer Release Calendar roundup.
We will continually update this page as soon as we receive information (many breweries are still in the final stages of finalizing their calendars). If your brewery isn't listed and you'd like to share your release calendar, please reach out to us via [email protected] and we'd love to add you to the list!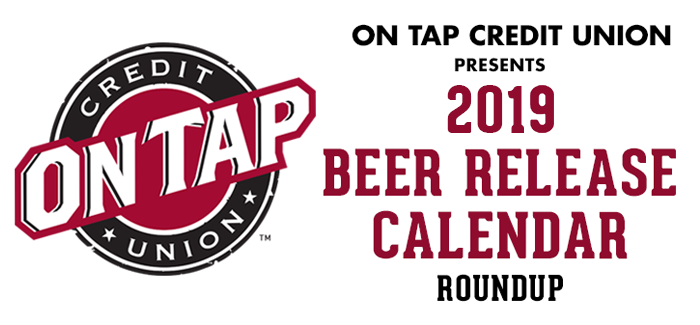 Special thanks to our friends at OnTap Credit Union, who have been crafting banking solutions for breweries, brewery employees and beer lovers for the past 64 years in Golden and Arvada. Their support in underwriting PorchDrinking allows us to continue to research and present in-depth pieces like the the 2019 Beer Release Calendar Roundup.
February 7, 2018 | Tristan Chan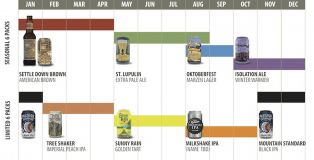 For the past four years, we've helped compile a roundup of beer release calendars featuring some of your favorite breweries from around the country. It was another massive year for American beer as we've now crested over 6000 active breweries in the U.S. and, believe it or not, 2018 is shaping up to be even bigger. To help get you get excited about the new brews coming out this year, we bring you the 2018 Beer Release Calendar roundup.
Please keep in mind that these are merely a framework for anticipated releases. All dates and beers are subject to change. Breweries often end up producing these as a framework for their yearly production schedule, but will often adapt accordingly throughout the year.