#BigThompsonBrewery Archives – PorchDrinking.com
March 28, 2018 | Bryan Oldham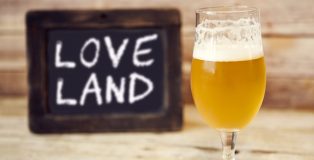 Colorado is synonymous with countless things: skiing, white water rafting, legalized marijuana, green chili, and, of course, craft beer. With the genesis of the movement often attributed to New Belgium and Odell Brewing in Fort Collins, alongside the well-known names coming out of Denver and Boulder, it's easy to see how the other locales can be lost in the fold. Loveland, Colorado sits roughly 20 minutes south of Fort Collins, and about an hour North from both Denver and Boulder. While smaller in terms of brewery offerings (roughly six), these establishments sure know how to pack a punch. If you're in town, here are the six beers you should ensure you get a taste of before you leave.
September 28, 2017 | Bryan Oldham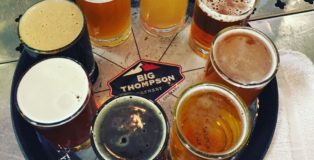 When it comes to Oktoberfest, there are plenty of things that come to mind. Lederhosen, Bavarian pretzels and rambunctious parties are included in that list. When the leaves begin to change and fall is in the air, one thing is almost certain; craft breweries will release their take on an Oktoberfest brew.
Big Thompson Brewery, a hidden gem in Loveland, Colorado, that just celebrated its two-year anniversary, is notorious for releasing Otto's Oktoberfest quickly following the start of September. Coinciding with their employee brew-off and anniversary party, the release of Otto's is an annual treat for patrons.