No Comments
Beer Showcase | Big Thompson Brewery Otto's Oktoberfest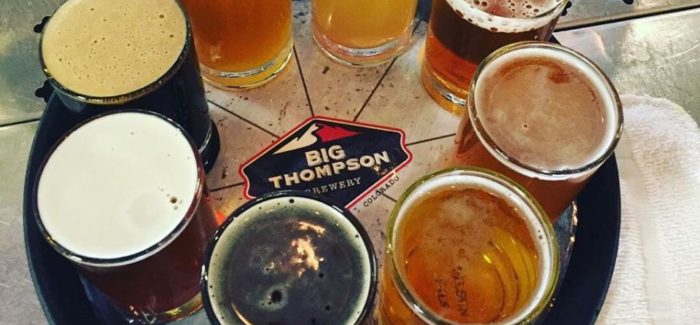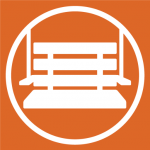 When it comes to Oktoberfest, there are plenty of things that come to mind. Lederhosen, Bavarian pretzels and rambunctious parties are included in that list. When the leaves begin to change and fall is in the air, one thing is almost certain; craft breweries will release their take on an Oktoberfest brew.
Big Thompson Brewery, a hidden gem in Loveland, Colorado, that just celebrated its two-year anniversary, is notorious for releasing Otto's Oktoberfest quickly following the start of September. Coinciding with their employee brew-off and anniversary party, the release of Otto's is an annual treat for patrons.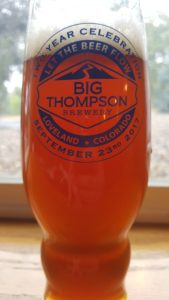 ABV: 7% | IBU: 24
Otto's Oktoberfest is the perfect blend of hefty beer for the colder months and an easy drinker that could potentially turn into three or four pints. A gorgeous dark copper reminiscent of caramel, this beer is the quintessential color of what you would imagine from a marzen. The smell is a deep, roasty aroma with plenty of malt and a hint of sweetness that's hard to find elsewhere. You may take it for a dunkel immediately off the nose, but the marzen roots of this brew shine through.
Otto's pours with a very nice froth and forms a great head of foam that quickly settles to reveal the beer itself. The taste is smooth and pleasant. A rich, roasted taste, the maltiness is balanced and sits on your palate. It has the heaviness to get you through the sudden drops in temperature, but you can certainly have more than one without regret.
Big Thompson is only a couple of years young, but they are sure to stick around with annual treats like Otto's Oktoberfest. Be sure to check them out on Facebook & Instagram and stop by their taproom for a pint or growler of this wonderful German-inspired beer!
---