#DrinkColorado – PorchDrinking.com
November 14, 2017 | Bryan Oldham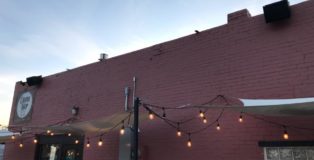 Avg. Reading Time:
2
min
When you think of a porter, the first thing to come to mind is often the dark color and rich texture it has while sitting in its glass. You may wonder what exactly the difference is between a porter and a stout and why the heck they have to look so similar. Maybe the sheer excitement of a beer in front of you means you don't think about any of these things, and that is probably the most reasonable reaction. If you're looking for a traditional porter, turn back now. If you're looking for one that will surprise your taste buds, Crow Hop Brewing's Knee Knocker is where you should turn. Read More
September 28, 2017 | Bryan Oldham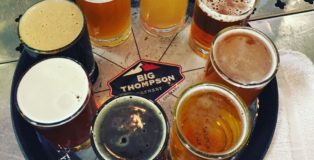 Avg. Reading Time:
1
min
When it comes to Oktoberfest, there are plenty of things that come to mind. Lederhosen, Bavarian pretzels and rambunctious parties are included in that list. When the leaves begin to change and fall is in the air, one thing is almost certain; craft breweries will release their take on an Oktoberfest brew.
Big Thompson Brewery, a hidden gem in Loveland, Colorado, that just celebrated its two-year anniversary, is notorious for releasing Otto's Oktoberfest quickly following the start of September. Coinciding with their employee brew-off and anniversary party, the release of Otto's is an annual treat for patrons.