blackcurrants Archives – PorchDrinking.com
February 21, 2019 | Danny King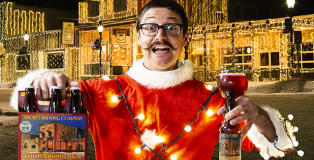 One of my favorite holiday traditions is driving around looking at lights. When I was a kid, my family would pack into the car and take the longest route possible between my aunt's and our house to look at Christmas lights. Even in high school, my friends and I would drive around looking for those homes whose merry-making bordered on deranged. Now that I'm older, I still take the Christmas light tour after dinner. Short's Brewing Company, following in the Christmas tradition, released an American sour ale to highlight the raucous displays that have become as much a part of the holidays as Santa and presents.
September 9, 2016 | Cory Pelc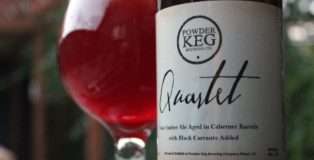 This showcase is sponsored by Small Batch Liquors.
ABV: 7.8%
Bottle: Crown Capped 375ml
The Brewery
Powder Keg Brewing Company is a brewery and tap room in downtown Niwot, Colorado, dedicated to brewing excellent craft beer.
Look for American … Read More