blackhawks Archives – PorchDrinking.com
April 27, 2015 | Mike Zoller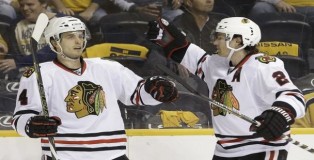 I have a riddle for you. What sporting event took place over the span of two days and easily could have been avoided?
June 3, 2013 | Josh Buchanan 1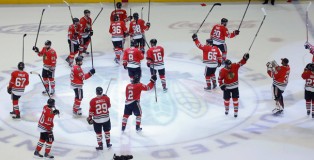 With only four teams remaining, (coincidentally the last four Stanley Cup Champions) there are plenty of interesting story lines to keep track of. The exciting Game 7 finished in the West Coast, with Chicago rebounding from a 3-1 series deficit to overcome the Detroit Redwings, the perennial playoff contender who haven't missed playoffs in 20-plus seasons. It felt a little reminiscent of their 2011 quarterfinals where they almost dispatched the Vancouver Canucks in identical fashion.