bomb Archives – PorchDrinking.com
December 24, 2014 | Cory Pelc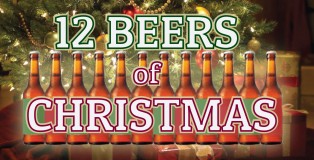 Prairie Artisan Ales  – Christmas Bomb!
ABV: 11%
Merry Christmas everybody! Hope everyone gets exactly what they want this year!
I've already doted on Prairie Artisan Ales and, more namely, Prairie Bomb! on several occasions. When I caught word that Prairie was building a new bomb, a bigger and more powerful bomb, a Christmas Bomb!, I was of the utmost stoked. Billed as the O.G. Bomb! with "Christmas spices" added or "brewed with spices", Prairie does well to not over-bill this as a completely different beer. It is, essentially, Bomb! with Christmas spices added or Bomb! "brewed with spices." And that; that is why I love it so much!
January 9, 2014 | Cory Pelc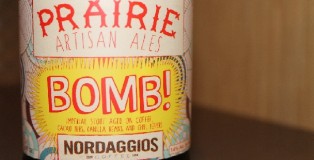 Prairie Artisan Ales  – Bomb! (Batch 3 – Blue Wax)
ABV: 14%
A company started by two brothers. They didn't start it due to a lack of good beer.  They wanted to do something that was "awesome." Awesome is what they are doing. Prairie Bomb! is ridiculous. A venture from their customary Saison-fare in the best direction! Prairie Artisan Ales is becoming that brewery that when I try a new beer from them, I am never disappointed. This is an AWESOME thing. How awesome? This beer is like the Black Swan in my mouth. This beer is like two dragons eating rapscallions on a burning pirate ship. This beer is . . .