No Comments
12 Beers of Christmas Day 11 | Prairie Christmas BOMB!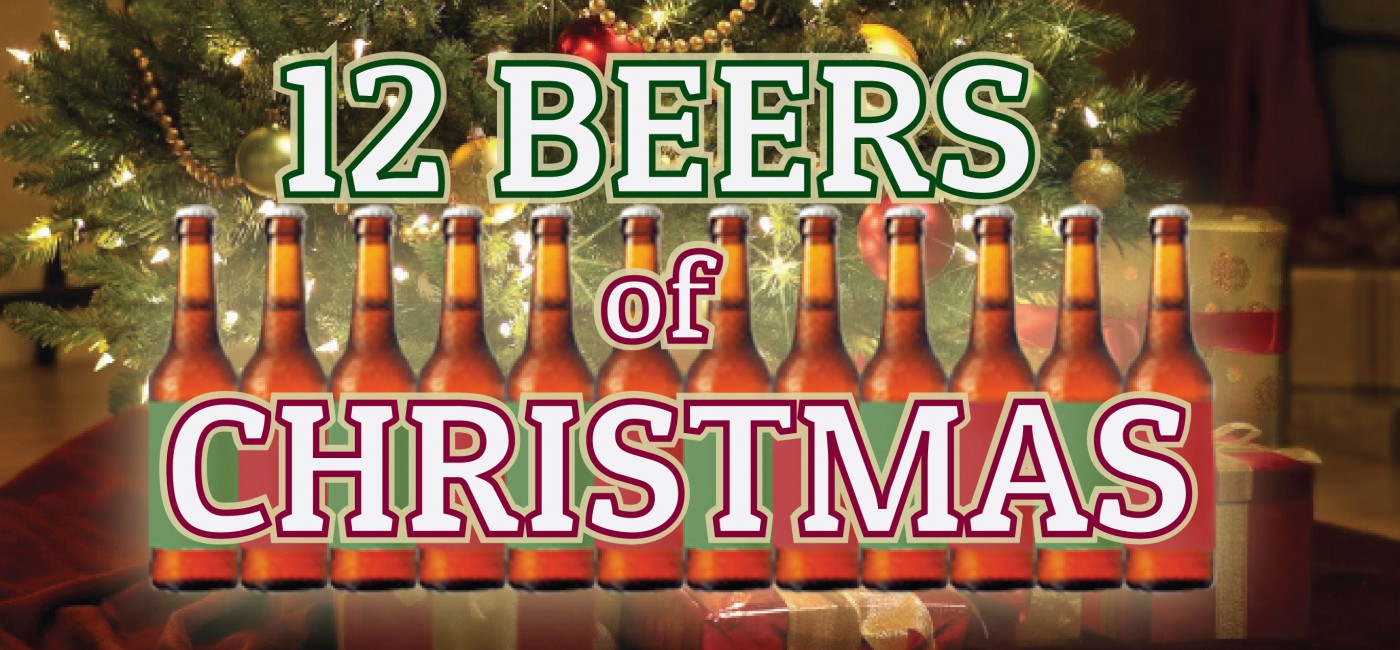 Prairie Artisan Ales  – Christmas Bomb!
ABV: 11%
Merry Christmas everybody! Hope everyone gets exactly what they want this year!
I've already doted on Prairie Artisan Ales and, more namely, Prairie Bomb! on several occasions. When I caught word that Prairie was building a new bomb, a bigger and more powerful bomb, a Christmas Bomb!, I was of the utmost stoked. Billed as the O.G. Bomb! with "Christmas spices" added or "brewed with spices", Prairie does well to not over-bill this as a completely different beer. It is, essentially, Bomb! with Christmas spices added or Bomb! "brewed with spices." And that; that is why I love it so much!
The O.G. Prairie Artisan Ales Bomb! is an imperial stout aged on espresso beans, chocolate, vanilla beans, and Ancho chile peppers. All the flavors meld to create a truly unique beer. The peppers add just the right amount of heat to compliment the intense coffee and chocolate flavors. It's a well blended mélange of sweet, smoky goodness. And although we may not know exactly what Christmas spices were added or brewed with O.B. Prairie Bomb! to make this Christmas variant, but we can surmise it is sugar and spice and everything nice.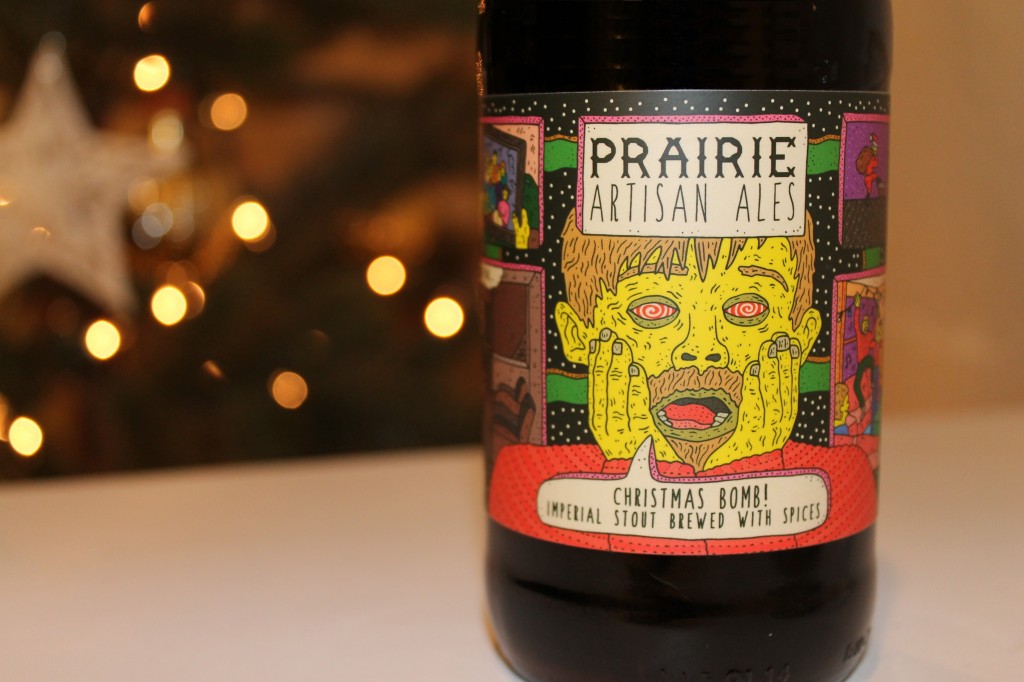 Christmas Bomb! pours black with a thick brown head. If you were trying to find your hidden holiday presents in this beer, you wouldn't be able to see through its murky interiors. Inky, black and gooey legs and lacing stream down the sides of the goblet and settle into the glass.
Intense cinnamon, cocoa and coffee and espresso beans are followed by sweet and spicy nutmeg and peppers. As the beer warms up, the flavor combinations evolve and the cocoa and vanilla notes really start to open up. More of that sweet, mild smoke, molasses, and cafe au lait that is so familiar in the O.G. Prairie Bomb!
Dark chocolate, Huge espresso, stewed figs with hot Cocoa and cinnamon are at the forefront. The coffee comes through dark and slick of fresh roasted beans, creme brulee, nutmeg and vanilla follow, and the fruitiness and heat of the ancho chile peppers come through nicely on the finish the quaff.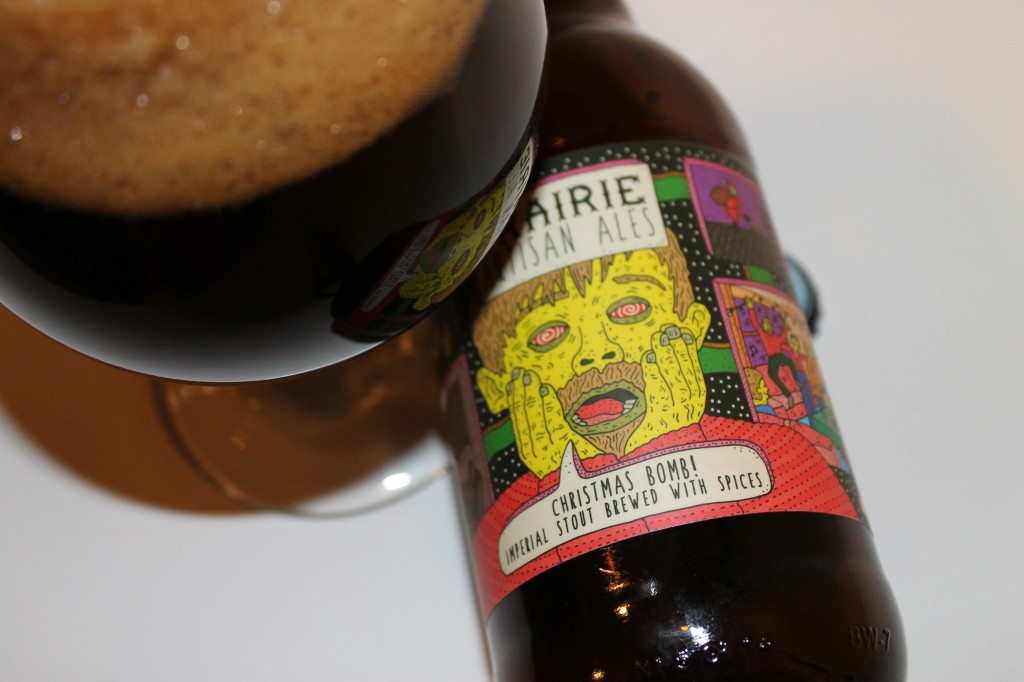 The ale is full bodied and very smooth with a light bitterness. The sweetness adds a lot to this beer without being too syrupy. Yeah. It's a boozy bitch again but that has been scaled back as the OG Bomb! was 14% and this one is childsplay clocking in at 11%. Cafe au lait on that finish dawg, fresh-ground beans are still here, and a hint of crushed hazelnuts and brown sugar shine through a Christmas flood of cocoa, chocolate, cookies, toasted nuts, and fruitcake! The nutmeg, all spice and molasses high five all the way to the end of this tasteful mouth party via a deluge of bakers chocolate and bourbonesque vanillans.
This Christmas Bomb! proves to be another great variant in Prairie's expanding lineup of Bomb! Imperial Stouts. Whether sipping Christmas Bomb! for hours on end by yourself or sampling it up with your best of chummies at your holiday party, this ale pack a punch of flavor and will warm you up proper.