#CanOBliss Archives – PorchDrinking.com
May 25, 2020 | Alexis Dickie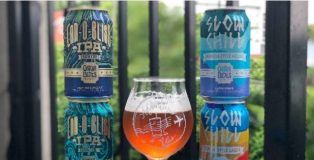 Summer beer season is finally upon us! We may not be able to enjoy our summertime brews as we normally would, but breweries across the country are continuing to put out new brews.
We've rounded up new releases from breweries distributing across the country or large regions of the country so you will have access to most of them! These beers range from light refreshing Ales to heavy Imperial Stouts. Just because it's warm outside doesn't mean you have to sacrifice the quality of your beer!
May 19, 2020 | Mathew Powers 1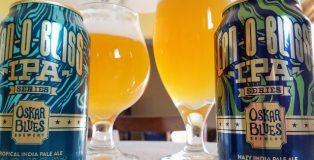 In this new COVID19-driven world, to-go options and canning have taken center stage in the craft beer industry. So it's no surprise that the first brewery to put craft beer in cans, Oskar Blues, is still producing and distributing a variety of beer styles. One such collection is the Oskar Blues Can-O-Bliss IPA series, a rotating release of IPAs the brewery unveiled in 2019. The idea behind the project is to "showcase unconventional combinations of exceptional hops." The result for beer drinkers is a series that celebrates the diversity of hop flavors and aromas.
The brewery sent PorchDrinking a few samples to try: Tropical IPA, Hazy IPA and Citra DIPA. The Tropical will return next spring, but the seasonal Hazy IPA is available now and the DIPA is a year-round treat. Oskar Blues will also release a new Citrus IPA in September 2020.