#Cincy Winter Beerfest Archives – PorchDrinking.com
March 7, 2013 | Jason Behler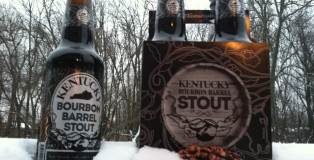 Lexington Brewing Company's Kentucky Bourbon Barrel Stout – (8.0% ABV)
A snow day has allotted me the time to bring you another beer review this week (lucky you). And, as optimism amongst most writers on and readers of this blog spikes about the impending Spring, my job, nay, my duty is to drudge everyone back down into the pragmatic and dark depths of Winter. So hold your daylight savings horses one minute, while the white still blankets the ground because the only green I see on the horizon is that of St. Patty and his drunken band of rabble rousers. What does all of this mean? It is only quarter to Spring and we still have a good fifteen minutes of darkness before the wheats inundate our gustatory cells and leave those forlorn Bocks, Stouts, and Porters to hibernate for the summer.
February 19, 2013 | Jason Behler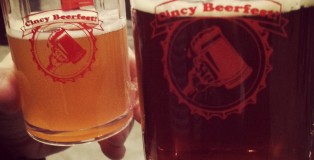 I have now been to two beer festivals in the Queen City both planned by Cincy Beerfest, and they do a good job of putting on an event from the two most important aspects – social and  liquid.