Conservation Colorado Archives – PorchDrinking.com
August 8, 2018 | Camila Navarrette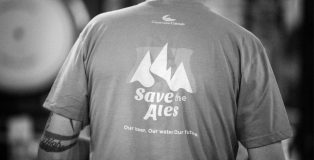 In a landlocked state like Colorado, the late summer arrives with mounting temperatures and sporadic afternoon thunderstorms. Even in this land of indecisive weather, we've been noticing drier, hotter conditions more than ever before—which places more stress on our natural resources, like water. Climate change, it seems, is getting ready to claim another victim: our beer!
Conservation Colorado's Save the Ales Beer Festival on August 9 aims to quash this nightmare before it morphs into reality. Both reliant on water, the environmental sector and beer industry embrace the overlap between conservation and craft beer at the nonprofit's annual beer festival. With 40+ craft breweries and Colorado-grown companies expected, Save the Ales combines the power of Colorado's booming craft beer industry with our citizen's passion for our water, public lands, and natural resources. Read More
July 31, 2018 | Camila Navarrette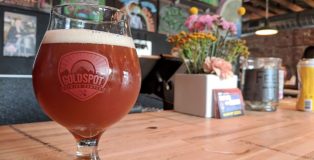 Colorado's craft beer scene embraces many different philanthropies, including the conservation community. It's not surprising as they have many things in common. After all, the environmental sector and beer industry are both dependent on water, a vital—and increasingly scarce—resource in the drought-stricken west.
This past Saturday, conservationists, brewers and beer lovers gathered at Goldspot Brewing Company, located in the Berkeley neighborhood of Denver, and sampled a beer made with all-Colorado ingredients created in honor of Conservation Colorado's annual Save the Ales Beer Festival.