dirty blonde Archives – PorchDrinking.com
November 12, 2018 | Danny King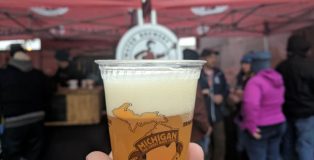 For the past four years, Detroit area breweries have teamed up in October to collaborate on innovative beers in honor of the Michigan Brewers Guild's Fall Beer Festival. However, this year's theme took experimentation to the next level. Seven breweries decided to pay homage to the cornerstone of Michigan pop (not soda), Faygo, the beloved pop brand of Michiganders and Juggalos alike. While Faygo has been covered in the national press, usually as a side-story to the oddities of the Insane Clown Posse, the Detroit Beer Experiment, a collective of Detroit-based breweries, decided to give the product it's culinary due by way of beer. Stephen Rogonson of Batch Brewing Co and Robert Orler of Brew Detroit were nice enough to answer some questions about the Detroit Beer Experiment.
June 10, 2013 | Kathleen Morton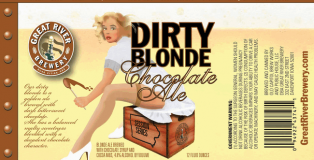 I went to the Burning Can Festival (not to be confused with Burning Man) in Lyons, Colorado last weekend. For those who aren't familiar, this is a full-day event with a 5K run in the morning so you don't feel guilty about developing a large beer belly by nighttime. The rest of the day is spent … you guessed it … consuming beer. The festival features beer tasters from more than 30 breweries all across the US.