#DoorCountyBeerFestival Archives – PorchDrinking.com
June 26, 2017 | Taylor Laabs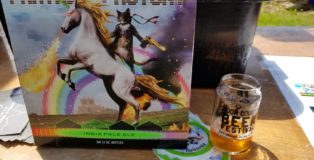 Feature image courtesy of Taylor Laabs
The folks at the Door County Beer Festival went above and beyond to create a fantastic beer drinking event on a sunny June Saturday that embodied everything that is great about the Wisconsin beer experience.
There were 58 breweries in attendance with more than 35 of those coming from a Wisconsin area code, but it wasn't just the familiar brews of New Glarus, Karben4 and Capital Brewery that made this former Badger's heart happy. This festival had great cheese, good people and a fun-loving vibe that exuded throughout every person you met. No brewer was off limits, no question too stupid – Door County Beer Fest welcomed all – as long as you had an empty stomach.
June 7, 2017 | Taylor Laabs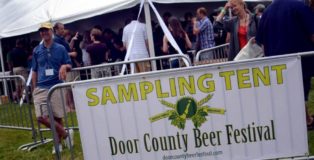 *Feature image courtesy of Katie Sikora*
Set on the scenic shores of Lake Michigan, the Door County Beer Festival boasts one of the most unique backdrops of any beer fest in the nation. Door County has been a destination vacation for many years due to its beautiful location, but it's the recent rise of the local craft beer scene that has added to the luster of the premiere Wisconsin peninsula getaway spot. The Door County Beer Festival celebrates all of this by combining locally sourced food, local beer and a good vibe to create a truly unique beer festival experience.