drake's brewing Archives – PorchDrinking.com
February 11, 2020 | Karen Mills
Valentine's Day is right around the corner. The day can open up old wounds or make fresh ones sting a bit more when it's a fresh heartbreak; you might even be cheers-ing to the end of a toxic and draining relationship. Regardless of the situation, having a beer in hand or a stocked fridge might help take the edge off.* Although I am personally in a relationship, I was curious to see what others would want to have on-hand, so I've rounded up some beers for anyone who is trying to get over an ex… or simply wants to make their Valentine's date a frosty beer.
August 25, 2017 | Danele Bova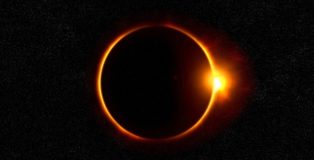 It has been one celestially wild week here in the states. Monday saw the Great American Solar Eclipse, giving all us beer peeps even more reason to reach for space themed brews to celebrate such a momentous occasion. The fun didn't stop all week long as we at PorchDrinking enjoyed several new beers. Check out this week's What We're Drinking.