#eventide Archives – PorchDrinking.com
May 17, 2017 | John Baum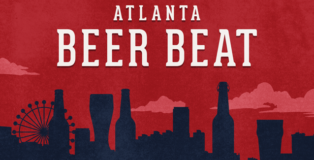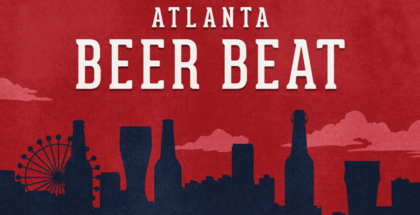 The Atlanta Beer Beat sheds light on news of brewery openings, special tappings, firkins and one-off batches, bottle releases, dinners, pairings and more!
January 10, 2017 | John Baum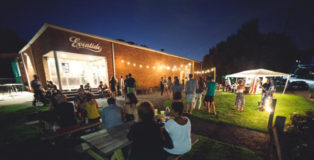 When I pull into the parking lot at Eventide Brewing, a squat, red-brick structure in Atlanta's Grant Park neighborhood, a guy is standing atop a 20-foot ladder angled against the building. Wearing protective headphones the size of coconut shells and holding a drill, he watches me get out of my car.
I take a guess at who he might be:
"Nathan Cowan?"
"Yep," he says. "Shawn's inside, she'll get you set up. I'll be there in a few minutes."
The drill, the ladder — none of this would surprise folks who know Cowan. Besides his role as the CEO of Eventide, he is also its head engineer. Having spent a decade working in the field of mechanical engineering and construction, Cowan still maintains Professional Engineer status with the state of Georgia, and practices his trade on much of Eventide's brewing equipment. On this sunny Thursday, however, he is hanging a large banner announcing the brewery's upcoming three-year anniversary celebration.