#flabeer Archives – PorchDrinking.com
April 29, 2015 | Jess Baker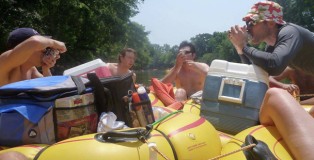 Summer in Atlanta means three things: drenching humidity, the annual 4th of July Peachtree 10K Road Race (which is held in the drenching humidity), and Shooting the Hooch.
While Shooting the Hooch may sound a little NSFW, we promise, it's not. "Hooch" is short for the Chattahoochee River, and "Shootin'" means you're leisurely floating down said river in an inner tube — and trust me, you're going to need a beer for that. Read More
March 23, 2015 | Jess Baker 2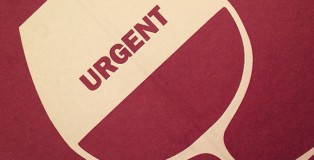 If you're reading PorchDrinking.com, then you're likely well aware the craft beer industry is killing it in the U.S. The Brewers Association says the industry hit $19.6 Billion in retail and took hold of 11 percent of the volume share in 2014 — the first double digit share ever.
While the success stories are widely reported and cheered, including West Virginia's legislature passing a law earlier this month to allow state breweries to offer samples, lawmakers in several states are right now debating proposals that could significantly impact how beer-loving residents and visitors legally consume and buy craft beer. While there are smaller legal issues around the nation, the heated debates in Florida, Georgia, Kentucky and Texas are the ones we're watching very closely right now. Here's why.