#giganticbrewing Archives – PorchDrinking.com
September 30, 2020 | Michelle Thomas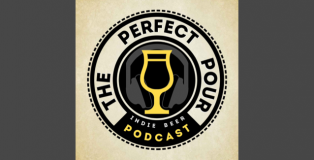 On International Podcast Day, we're honoring one podcast that prioritizes not only "indie" beer, but also bringing craft beer lovers together in a way that is unique to other podcasts. The Perfect Pour isn't your standard beer education podcast but instead fosters a community unlike any other, bridging craft beer lovers across states and even countries. The Perfect Pour calls itself the "beer geek fun podcast," and to be fair there are quite a few shenanigans, but you will be sucked into the Perfect Pour world within a few episodes, establishing yourself as the newest show rep and organizing a "Get It." Take a quick tour with Mikey, Matt, and Nick down Memory Lane. These beers below either have contributed to the general ethos of the podcast or have been recommended by a listener as "the beer that sums up The Perfect Pour." Enjoy!
January 15, 2020 | Marc Beckley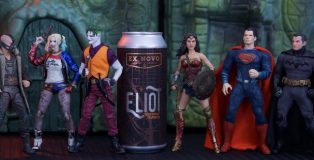 From the gritty streets of Gotham to the alien world of Krypton, we decided to take a look at what the DC Comic Universe's most renowned heroes and villains would drink after a long day (or night) of crime-fighting and chaos creating.
The main set of DC Comics characters that come to mind in a Family Feud kind of way include Superman, Wonder Woman, Batman (The Dark Knight), Bane, The Joker and his chosen Gotham City siren, Harley Quinn. Each one of these deep, complex and foreboding characters loves a good solid IPA like Eliot from Ex Novo Brewing in Portland: clean, crisp and always solid with its hop-forward citrus, resinous and dank flavors.