hofbrau Archives – PorchDrinking.com
March 20, 2017 | Chelsea Mitchell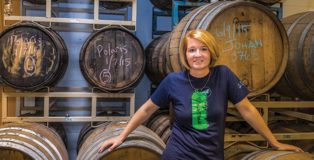 The BA releases its list of Top 50 Brewers, Mississippi officially allows direct sales to customers at breweries and Maine brewers look to streamline state laws. North, South, East and West – no matter where you live in the U.S., we've got you covered on the latest craft beer news. Keep reading to catch the details of these stories and more in this edition of the Weekly Growler Fill.
April 1, 2015 | Niel Stender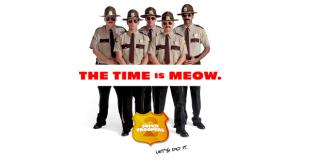 ABV: A LOT
IBU: Not bitter at all really
In college, after a night of fun, my roommates and I came home to a choice of two movies. Caddyshack or Super Troopers? Always a difficult decision, though I can say Super Troopers took the advantage by about 120 or so watchings. Between this time spent burning the script, verbatim, into my head, and the relatively equal time spent doing the same with my brother, its not unreasonable to state that 75% of the words exchanged between myself and my brother are 1 liners from Super Troopers. So, when the rumor mill started churning about a sequel, I may have gotten excited.
Once the rumor was replaced with fact, the chaps of Broken Lizard (the guys in the movie) told the world that the studio would produce it but not pay for it. So they launched a crowdfunding campaign on Indiegogo with a goal of $2 million in 30 days. And they hit that goal in ONE DAY. With perks like "one of the cop cars from the movie" and tickets to "join us at Beerfest," it's not exactly surprising.
The Lizards note that on a daily basis they are asked the question "Who wants a mustache ride?" Though Super Troopers was a low budget, indie film, there is clearly a rabid fan base here. So, in honor of the Troopers rocking success ($3.2 million as of this writing), today's Ultimate 6er will be wrapped around the characters that made the first movie so damn funny. Read More