#holymountain Archives – PorchDrinking.com
April 13, 2018 | Hannah Carlson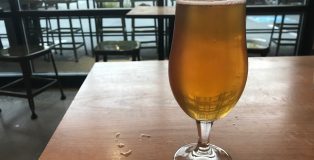 If you're a beer drinker in Seattle, you're a Holy Mountain Brewing drinker in Seattle. It's as simple as that. Even in a city renowned for its thriving and creative craft beer scene, Holy Mountain effortlessly stands out thanks to a niche it has filled in the heavily-hopped Pacific Northwest market: Holy Mountain is your go-to for great Belgian styles, or any beer that has been flirting with mixed fermentations or barrel-aged ingredients. One of Holy Mountain's latest releases, Afterswarm, is an ideal case-in-point.
December 6, 2016 | Katelyn Pelak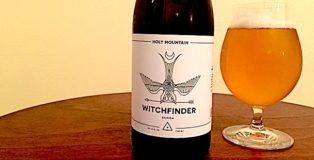 ABV: 6.1%
It's not easy to stand out in Seattle's booming craft beer scene, but Holy Mountain Brewing Company has made a name for themselves with their focus on mixed-fermentation ales. Though they brew a wide variety of styles, Holy Mountain's farmhouse ales have quickly earned the brewery a cult following. The tasting room is regularly packed and Holy Mountain's well-known saisons and barrel-aged brews have become favorites at bottle shares around the country. In honor of their success, I'd like to introduce you to the beer they describe as "possibly our most traditional saison to date," Witchfinder.