No Comments
Holy Mountain Brewing | Afterswarm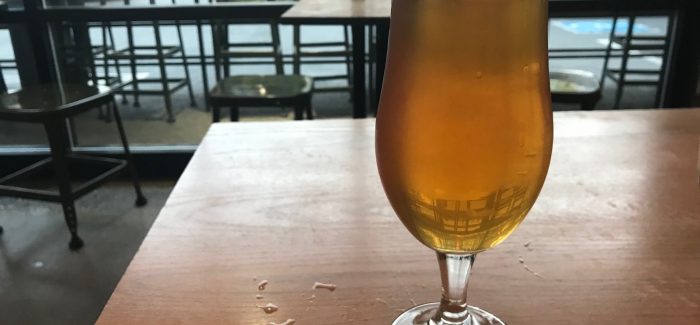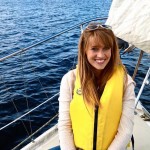 If you're a beer drinker in Seattle, you're a Holy Mountain Brewing drinker in Seattle. It's as simple as that. Even in a city renowned for its thriving and creative craft beer scene, Holy Mountain effortlessly stands out thanks to a niche it has filled in the heavily-hopped Pacific Northwest market: Holy Mountain is your go-to for great Belgian styles, or any beer that has been flirting with mixed fermentations or barrel-aged ingredients. One of Holy Mountain's latest releases, Afterswarm, is an ideal case-in-point.
On the surface, Afterswarm is your quintessential saison. Sitting pretty in the glass thanks to a transparent, golden hue, the Afterswarm touts a moderate ABV at 5%. Stick your nose in the glass to soak up the hints of banana and clove that waft out of the glass with ease, and enjoy sipping away on a body that features a delightfully fruity – yet slightly spicy – profile that is so archetypal of the style.
It's in the details that Afterswarm impresses even the most hard-to-please drinker. This beer was brewed using a healthy portion of triticale malt from Skagit Valley Malting, a company based an hour north of the taproom. Similar to Holy Mountain, Skagit Valley Malting is making a name for itself in the Pacific Northwest community. In a community where hops have traditionally reigned supreme, this company is making malt sexy again. The key ingredient in our favorite drink is becoming more dynamic, more interesting and more top-of-mind, thanks to Skagit Valley Malting and its dozens of partners in brewing in the area.
https://www.instagram.com/p/BgmLPkMnBVb/?hl=en&taken-by=holymtnbrewing
Additionally, Afterswarm adds bourbon barrel-aged Northwest honey to the beer at the end of the boil before being fermented in stainless steel tanks. Take another sip of the beer and make note of the subtle, sweet flavors that were born from that complicated and lovely addition.
Afterswarm is available now in the Holy Mountain taproom – so get a taste before it's gone. As Holy Mountain is constantly updating their line-up, bookmark this handy taproom site while you're at it – and keep an eye on all the tasty releases for spring.
---