No Comments
Ultimate 6er | Packing Up & Moving Out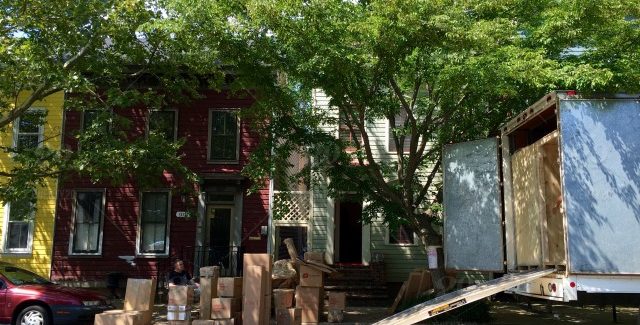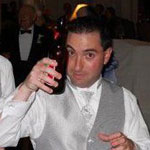 Let me start by saying that I'm currently in the process of writing this Ultimate 6er while packing up and moving, so I hope that earns me a bit more credibility with this post. There is nothing that's needed more than a beer while moving, and six beers is probably a good number to have at the very minimum.
Here are the six beers that you should have on hand when you start the whole process of packing to move. If you don't have the exact beers, it's the style and ABV that really dictated the beers that I chose.
https://www.instagram.com/p/BeWmWTZHGVj/?taken-by=chicagobeer
At the beginning of packing you're feeling great. You're energetic, you're excited to start the process because you know you're getting ready for a big move to a new home. Little Friend from Off Color is a table beer with an ABV of just 3.8%. When you're just starting out, it's a delicious beer to drink, one or two, while you begin to dig through your closets, build boxes and start getting things organized.
---
https://www.instagram.com/p/BbkqZBkD0I0/?taken-by=hopbutcher
Ok, things are starting to pick up now. The excitement period has worn off and now you're looking at every single closet in your apartment and realizing there's a lot more to do. No worries though as you have plenty of time to pack and a lot of energy.
It's time to switch to a slightly stronger beer, but one that is packed full of flavor. Milkstachio is only 6% ABV so it won't impair your ability to pack and you won't be snoozing on the couch an hour later. There's always a misconception that stouts have to be heavy, high ABV beers, but that's simply not the case.
So crack open a Milkstachio and get back to work. Those closest you've been filling for the past few years without any thought as to when this day would come won't clean themselves out.
---
https://www.instagram.com/p/BJMkAVagGO0/?taken-by=onlychildbeer
Now you're in the thick of packing. We actually thought we were making great progress, and we were, but there was one place we had forgotten to think about when packing. Yep – under the bed.
There wasn't a ton there, but it did make us rethink how we packed a few boxes and it did cause a little bit of a hiccup in what was otherwise a fairly smooth process so far. This Double IPA has an ABV of 11.7% because you'll need it when you realize that you need to redo some of your packing.
If nothing else, it's a good reminder to check under the bed for things you've thrown under there years ago.
---
https://www.instagram.com/p/Bf8z2CIlOsx/?taken-by=pipeworksbrewing
As you continue to pack you constantly realize you need more supplies. I can't tell you how many times we were at the U-Haul store getting more boxes, tape, etc. But when moving you also forget all the costs that are associated with it. From movers, to security deposits, application fees and move-in fees, there are a lot of costs you just forget about.
This Imperial Stout from Pipeworks comes in at 10% ABV and is a great beer to drink when you realize that you need to drop s'more money because you have s'more problems. It's also a delicious beer with great cocoa and graham notes.
---
https://www.instagram.com/p/BeqSJB4BgkY/?taken-by=noonwhistlebrewingco
At this point you need to take a deep breath, relax and enjoy a delicious beer. There's (still) nothing hotter now than hazy New England IPAs, and Gummy Vortex from Noon Whistle is a good "break beer." At 7.5% it will help you relax because at this point…you need it.
It's the perfect beer to make you wish you were on a tropical island instead of packing boxes. It comes in 16-ounce can so take advantage of those extra four ounces to extend your packing break just a little bit longer.
---
https://www.instagram.com/p/BbfyWdQHNa4/?taken-by=chicagobeer
Either you're done now or you're just so fed up you decide that a 14.8% barrel-aged stout is exactly what you need. The Deep Wood series from Revolution was the best batch of barrel-aged stouts that came out of Chicago in 2017. So no matter what your reasoning is for opening this beer, you can be assured it's going to be a good one. The beer also sat in bourbon barrels for 12 months. Which is probably about how long it felt to get through all of the packing.
This was my celebration beer after we finished packing so it was the perfect heavy beer to drink and not a "fed up" beer that I drowned my sorrow in. I would have had a Café Deth, but it was already packed.
MIKE ZOLLER IS THE MIDWEST EDITOR FOR PORCHDRINKING.COM. FOLLOW HIM ON INSTAGRAM: @CHICAGOBEER AND PORCHDRINKING CHICAGO'S TWITTER FEED FOR THE LATEST CHICAGO CRAFT BEER NEWS: @PORCHDRINKCHI.
---