#kentuckycommonale Archives – PorchDrinking.com
July 15, 2021 | Kindsey Bernhard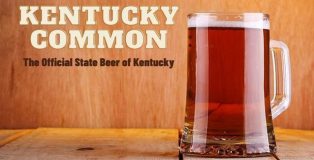 A campaign has been launched to make the Kentucky Common the official beer of the state of Kentucky. Michael Moeller, co-founder of Louisville Ale Trail, sent a request to Kentucky Governor Andy Beshear's office to consider naming the Kentucky Common the official beer style of Kentucky through executive order.
Kentucky has a state flower, a state tree, a state mammal, a state horse, a state food, a state dance, and many more state insignias. It's time to add a state beer to the list.
January 19, 2021 | Kindsey Bernhard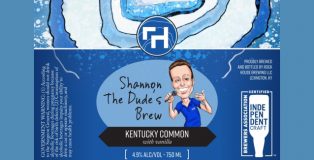 What happens when someone tweets you a picture of Shannon's Sweet Tea? Well, you end up getting your own beer, of course. That's what happened to Shannon Grigsby, famously known as Shannon the Dude. Shannon the Dude is an on-air radio personality and producer for Kentucky's top radio show Kentucky Sports Radio. He is also the Ohio Valley Wrestling World Heavyweight Radio Champion.
"Well I was in New York, I was in Manhattan and somebody randomly tweeted me," Shannon said. "I guess it was a local tea, like a sweat tea that somebody had and it was Shannon's [Sweat] Tea and they said I didn't know you had your own tea and I retweeted something to the effect of I never wanted to have my own tea but I have always wanted to have my own beer."