Lakefront Archives – PorchDrinking.com
August 31, 2015 | Brady Akers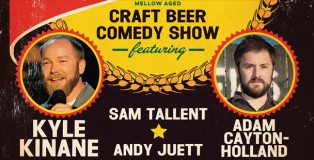 When: Wednesday, September 23, 6-10 p.m.
Where: Oriental Theatre (Denver, CO)
For the second year in a row, Renegade and Sexpot Comedy are joining forces to kick off Great American Beer Festival with the unique and incredibly fun Offensively Delicious Craft Beer Comedy Show. Combining some of the best local and national comics with an elite 10 brewery mini beer fest, the show gets you ready for the U.S.'s premier beer event that starts the following day.
May 2, 2014 | Lindsay Snyder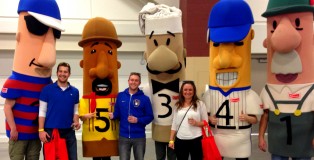 For much of the nation, I imagine Milwaukee brings to mind Schlitz, Miller, Milwaukee's Best – all of the staple beers that glare menacingly from neon signs above shady bars. As a Madison, Wisconsin resident and Milwaukee skeptic, I'd like to descend from my high horse and paint a different picture of this vibrant lakeside city, fondly referred to as the City of Festivals, through a Festival of (what else?) Beer.