No Comments
Event Preview | Offensively Delicious: A Craft Beer Comedy Show presented by Renegade Brewing Company and Sexpot Comedy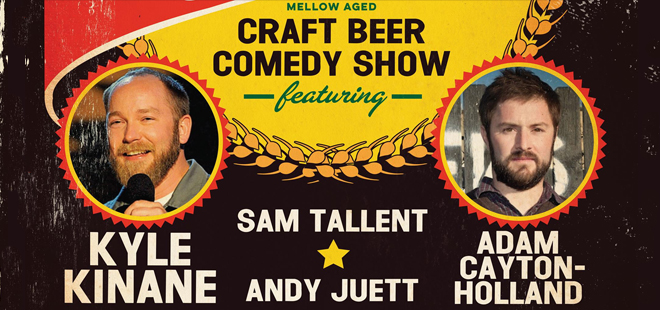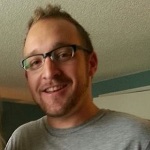 When: Wednesday, September 23, 6-10 p.m.
Where: Oriental Theatre (Denver, CO)
For the second year in a row, Renegade and Sexpot Comedy are joining forces to kick off Great American Beer Festival with the unique and incredibly fun Offensively Delicious Craft Beer Comedy Show. Combining some of the best local and national comics with an elite 10 brewery mini beer fest, the show gets you ready for the U.S.'s premier beer event that starts the following day.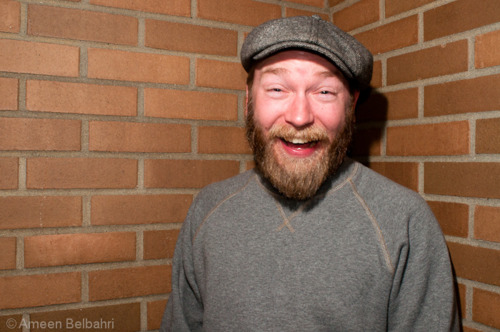 Like last year, attendees get to enjoy unlimited samples of at least 20 beers from 10 breweries for two hours, followed by two hours of comedy and three full pours of your favorite brews. There have been some changes to the beer lineup. This year, the representing breweries are Renegade, Breckenridge, Telluride, Epic, Fort Collins, Shmaltz, New Holland, Ommegang, Lagunitas and Lakefront.
When the comedy starts rolling at 8 p.m., each brewery will have a representative try their hand at stand up with a 2-3 minute set. While I had low expectations for the amateurs last year, they were all hilarious which has set the bar incredibly high this year.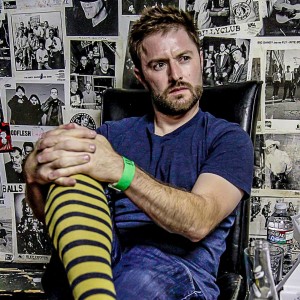 Once the comedic appetizers are done, the main course of local comedians Sam Tallent, Andy Juett and Adam Cayton-Holland will take the stage. The night will finish up with one of my favorite comedians Kyle Kinane. The amount of talent on stage is pretty ridiculous, especially for the price. Sam is a local staple, hosting multiple events including the weekly Too Much Fun! show. Andy's latest project, Glenn Has Idea$, has been featured on FunnyOrDie.com. Adam is a writer and star of Those Who Can't, a comedy coming to TruTV this fall. Kyle is a national headliner with multiple standup specials and credits that include Drunk History, @midnight, and Workaholics.
Laura Decker, the creator of Offensively Delicious, says that the event is for beer lovers and comedy fanatics of any level. "Whether you're new to craft beer or comedy or if you're a seasoned veteran, you'll have a great time with 300 of your new best friends."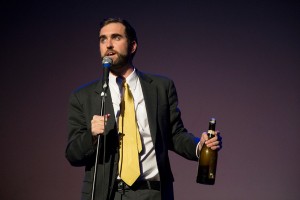 Special to this year's event, Renegade invited the comedians from Sexpot Comedy to the brewery to make a collaboration beer. Ha! Ha! Weizen is a hefeweizen brewed with toasted coconuts. You can currently try Ha! Ha! Weizen on tap at Renegade or wait until Offensively Delicious to get your first taste.
The show's proceeds raised from Offensively Delicious will benefits Denver Public Library. If you bring your library card, you will receive a voucher for an additional full beer pour.
Tickets are available now for $45 at http://www.imbibe-events.com/event/offensively-delicious-a-craft-beer-comedy-show/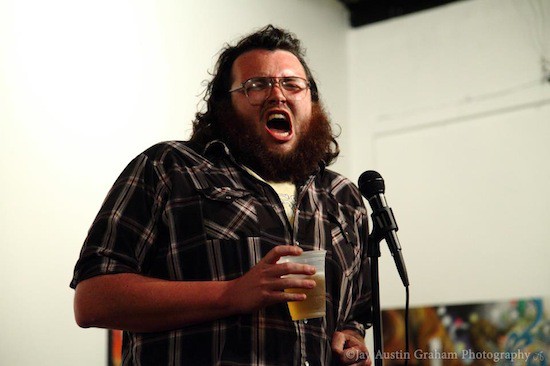 ---