#LovelandCraftBeer Archives – PorchDrinking.com
March 28, 2018 | Bryan Oldham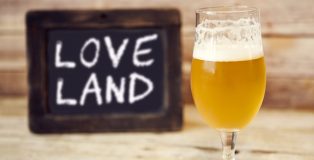 Colorado is synonymous with countless things: skiing, white water rafting, legalized marijuana, green chili, and, of course, craft beer. With the genesis of the movement often attributed to New Belgium and Odell Brewing in Fort Collins, alongside the well-known names coming out of Denver and Boulder, it's easy to see how the other locales can be lost in the fold. Loveland, Colorado sits roughly 20 minutes south of Fort Collins, and about an hour North from both Denver and Boulder. While smaller in terms of brewery offerings (roughly six), these establishments sure know how to pack a punch. If you're in town, here are the six beers you should ensure you get a taste of before you leave.
January 31, 2018 | Bryan Oldham
Verboten Brewing & Barrel Project is a Loveland darling, known for taking risks and creating innovative, exciting beers that differentiate their taproom from the rest of the pack. From their Killer Boots Caramel Porter to the "Rollin' In Ze" series that is compiled of goses that employ flavors ranging from mango to Palisade peach, the mantra that there's a beer for all is the apparent theme with the tap list. One of the powerhouses that have become a staple in the taproom is the Blood Guardian Imperial IPA, and it's easy to see why it is so popular.