#mrazbrewing Archives – PorchDrinking.com
January 23, 2019 | Karen Mills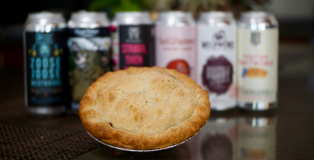 January 23rd marks National Pie Day. For us beer lovers, it's just another chance to create a fun pairing between food and delicious craft beer! For me, the idea came about after having visited WeldWerks for the first time. At the time, I'd make weekly trips up to the Boulder Farmer's Market. There was one stand in particular that I'd make a guaranteed stop at, and that is My Mom's Pies; they make some of the best pies I've tasted my entire life. One day, it hit me as I was enjoying WeldWerks' Brambleberry Sour: why not enjoy a nice pie for dessert alongside a delicious beer? So, the experiments began. Here are a few pairings that stood out to me:
April 11, 2017 | Chris & Sylvia Hollands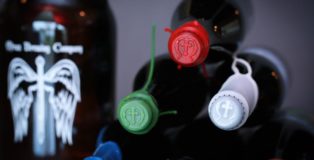 Featured photo courtesy of Mraz Brewing Company.
For this PorchDrinking Playlist we reached out to one of our favorite California natives, Mike Mraz, owner and head brewer for Mraz Brewing Company in El Dorado Hills, CA. We had the pleasure to meet Mike a few years back during the Great American Beer Festival in Denver, CO. It was a wonderful experience to walk the great halls of the Colorado Convention Center with such a knowledgeable master of beer. An expert craftsman showing us the way was both thrilling and a tad bit intimidating. Mike welcomed us into his crew for the weekend, resulting in an adventurous time. The following year we hung out again, inspiring a portion of our Are You GABF Experienced? playlist. Read More