#portnerbrewhouse Archives – PorchDrinking.com
April 7, 2017 | Stacey Goers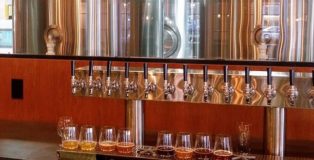 Featured imaged photo credit: Portner Brewhouse's facebook page.
Portner Brewhouse is trying to do many, many things: resurrect pre-Prohibition family recipes, encourage local experimentation among homebrewers, serve delicious German food and of course, brew and serve beer.
And prost! They are actually doing it all — and doing it well.