October 11, 2018 | Mathew Powers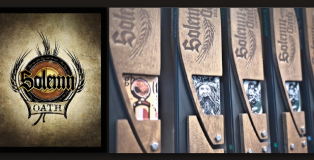 Solemn Oath Brewing, located in the large and populous Chicago suburb of Naperville, has remained a stabilizing force within the broader, changing Chicago craft beer market. Since opening in 2012, the brewery has adapted to internal and external changes without ever losing its identity, nor its popularity among beer fans; that's what good people serving well-executed beer will do for a brewery.
Solemn Oath is now ready to take the next step in its craft beer journey by expanding to a second location and joining a slew of breweries in Chicago's Logan Square neighborhood. But first, a pop-up bar is in the works.