#springtraining Archives – PorchDrinking.com
March 28, 2022 | Danielle Engel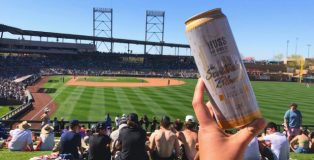 Northeast of Phoenix, Scottsdale comes alive every spring training when the Cactus League brings the deprived baseball fanatic out of their winter hibernation to enjoy the sunshine and the promise of a new season. With 10 stadiums in the greater Phoenix area, there are two that call Scottsdale home. With cities that have suffered for lack of tourism in recent years, there is an excitement to finally be welcoming back the influx of commerce and community. With an abundant nightlife, several golf courses, casinos and spas, Scottsdale can give an exciting vacation to any traveler.
March 7, 2018 | Dan Olds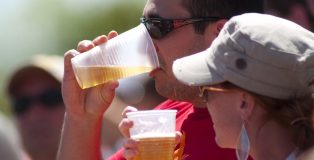 As I look out my window I am reminded of the brisk freezing temperatures outside, the recent snowstorm that blanketed yards and the ice that selfishly screwed up my neighborhood streets. Winter has only given a glimpse of what is to come as March typically is the snowiest month of the year in Colorado. As somebody who does not partake in typical winter activities, I am filled with anxiousness for warmer months that allows me to open my wardrobe of shorts and flip flops. My dreams are filled with sprouting flowers, dew covered grass and warm early morning sunrises. Most of all I am ready for baseball season. Therefore, near the end of March my baseball-infatuated kids and I are hightailing it to Phoenix, Arizona, for Spring Training.