No Comments
Pop Culture Week-In-Review 9/14-9/21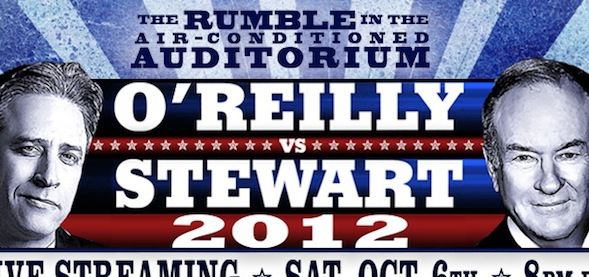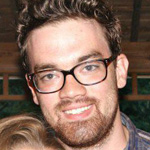 TV Is Back! … I Didn't Say Good TV.
This is actually my scaled back fall TV preview. I was lucky enough to participate in PorchDrinking.com's first ever Google hangout, where our pop culture team discussed fall TV at length. I'll spare you most of the things we said there and end my plug with that.
Some of the new and returning fall shows have already had their premieres. "Revolution" (which the PD pop culture team generally liked but didn't love) did well for NBC. The matchup of "X Factor" vs. "The Voice" has happened, and both sides are claiming their shows are more popular ("The Voice" won the head-to-head hour … side-note that NBC announced this week that Christina and Cee Lo will be replaced by Usher and Shakira for season four).
I won't spoil which new series PD thinks will do best, but it's none of these four…
Mob Doctor (FOX): A doctor finds herself working for the mob.
The Neighbors (ABC): Aliens live in human skins. (no, it's not "3rd Rock from the Sun.")
Guys with Kids (NBC): Guys have kids. And that's apparently hilarious.
Animal Practice (NBC): The apocalypse happens and this show is approved for production.
Another show that has come back for the fall is "Saturday Night Live." The season 38 premiere featured host Seth MacFarlane (yeah, he did the Peter Griffin voice) and some pretty good sketches. Three in particular stood out for me because they allowed "SNL" to make fun of things that happened this summer in pop culture. Here are the most pop-culturally relevant sketches from "SNL" this week—and shut up, no one wants to hear about how you don't watch the show anymore because it hasn't been funny ever since your favorite cast member left…
–Jay Pharaoh is the new Obama. The guy is undoubtedly a better Barack impersonator than Fred Armisen, even if the material isn't as satirically pointed as Tina Fey's Palin. Kudos to Pharaoh. No one is rooting harder for Obama to win reelection than the guy who has four more years of steady work with Obama in the White House.
-Bobby Moynihan as Honey Boo Boo's mom. This is a pop culture fad I refuse to indulge in or pretend to care about or promote. We as a nation need to stop letting this be a thing. I only mention it because Bobby Moynihan is getting really good at playing boorish and unintelligent women on the show (he also does Snooki).
-Seth MacFarlane as Ryan Lochte. Seth finally said what everyone in America has been thinking since the Olympics started: God, Ryan Lochte is a dumbass douche. His portrayal of the bone-headed Lochte reviewing TV shows ("I give this show 3 swims," "It feels so weird to be dry," etc.) had me in tears.
One more quick thing for "Community" fans. The show has casted Jeff Winger's long-lost dad. He'll be played by the super-famous James Brolin. Given the casting, does this mean Josh Brolin would be Jeff's brother?
Apparently We're All Really Into Gangnam Style!
Another "SNL" sketch shoehorned in an excuse to showcase the biggest viral video in America. Gangnam Style has blown the internet up. The crazy South Korean dance video has almost 220 million views on YouTube, and singer Psy has been on a media tour of America, including "SNL," Ellen, MTV, and even my office (seriously)!
It's possibly the dumbest thing since planking and this guy is DEFINITELY going the way of the Macarena, but he is definitely getting 15 minutes of fame from a four minute video.
[yframe url='http://www.youtube.com/watch?v=9bZkp7q19f0′]
Oscar Nominations Are Getting Pushed Up!
Typically, Academy Award nominations are announced in late January, only after the Golden Globe Awards have taken place. And historically, it seems that pictures who have done well at the Globes can likely expect more Oscar recognition. This year, however, Oscar nominations are being announced on January 10—ostensibly to give voters more time to see nominated movies and performances.
I don't really know the mind of an Academy voter enough to say if the inability to see Golden Globe award results will affect anyone's vote. But I do know this probably means Daniel Day Lewis should expect to have his phone ringing on January 10.I mean, have you SEEN the trailer for "Lincoln" yet?!
[yframe url='http://www.youtube.com/watch?v=qiSAbAuLhqs']
Jon Stewart and Bill O'Reilly Are Gonna Fight In Pay-Per-View!
Not really. They're going to debate each other on camera and then release the conversation on the internet for 5 bucks. They're philosophically separated, so their conversation would doubtless be entertaining. And the $5 internet release model has been proven effective when Louis CK made approximately ten gajillion bucks on it last year.
But they don't hate each other. As proven by the several times Jon and Bill have gone on each other's cable shows, they actually have a kind of endearing respect for one another. Just because they don't agree on anything doesn't mean they aren't two civil rich guys who kind of like talking.
I've seen them talk on cable and Hulu for free, though. Why pay money to watch a lot of it?
Google Likes Bacon. Kevin Bacon.
Google now has a feature called the Bacon Number where you can enter any actor's name followed by the words "bacon number" to find out how many degrees of separation they have from Kevin Bacon. Try it. I'll use my dream girl as an example.
"Alison Brie bacon number" yields:
Alison Brie's Bacon number is 2.
Alison Brie and Neve Campbell appeared in Scream 4.
Neve Campbell and Kevin Bacon appeared in Wild Things.
Google is an even bigger movie nerd than I am.
Hollywood Scandals Recap!
-Amanda Bynes has been busted in several DUI, hit-and-run, and driving-with-suspended-license cases. She's The Man(ic). Get it? Get it?
-Alison Pill from "The Newsroom" accidentally tweeted a topless photo of herself and then totally admitted it to her followers. Classy move…?
-Kate Middleton doesn't use Twitter, but she's also all over the internet topless. Creepy paparazzi in France caught the Duchess sunbathing last week. Boo creepy paparazzi. And honestly this shouldn't be pop culture news in America, except millions of people are unaware that the William and Kate wedding last year wasn't a reality show.