No Comments
Pop-Culture Week in Review – September 29 – October 5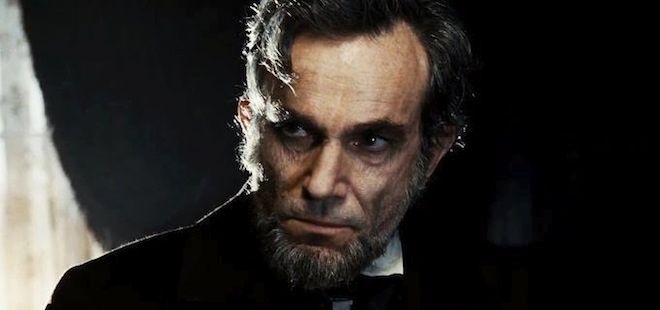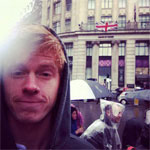 Throughout the week, I try to catch some sort of pop-culture phenomenon that can help lead off my review.  In order to make the cut, the idea needs to be equal parts strange, funny, quirky and somewhat relevant to interesting events in entertainment.  So, luckily during the presidential debate, the folks at Touchstone Pictures decided to air this trailer.  Watch it.
Hilarious!
Watch Daniel Day-Lewis' incredibly intense portrayal of Lincoln, coupled with Spielberg's Spielbergness, and you get one of the best trailers of the year airing on one of the most important nights in American democracy.  Wowza.
But this was just a side-note in a week jam-packed with new trailers.  I'll stratify them according to your specific preferences:
Super-Testosterone-Filled-Unnecessary-Sequel-To-The-Sequels-Of-An-Awesome-80's-Movie:
http://www.youtube.com/watch?v=2phowlNtP1o
Super-Raunchy-Red-Band-Trailer-Packed-Full-With-Famous-People (Warning – Explicit Content):
Super-Dreamworks-Animation-That-Looks-Suspiciously-Like-Brave-But-Turns-Out-To-Be-Creative-On-Its-Own:
http://www.youtube.com/watch?v=ma-2QNYtHFs&feature=relmfu
Super-Jewish-Mom-And-Son/Streisand-And-Rogan-Comedy:
Super-Creepy-Rob-Zombie-Satan-Film:
And last but not least,
Surprisingly-Awesome-Highly-Promoted-Hopefully-Cool-Bruckheimer-Disney-Colab-With-Johnny-Depp:
While mention of "Movie 43" will get the most attention, "The Lone Ranger" looks the most awesome and "Lincoln" the most powerful.  But even though tis the season to be scary, I won't be watching Rob Zombie's "Lords of Salem" trailer again.  Generally I try to draw the line at ritualistic baby licking, but let horror fans judge for themselves.
In comic-book related news, the Marvel event "Avengers vs. X-Men" finally wrapped up with (shocker!) both teams putting their differences aside to battle a greater threat, Pheonix-indoctrinated-uber-Cyclops.  What's this?  You don't…care?  Well, at least know that (SPOILER ALERT) Professor X died during the event.  Oohhh bet you feel like a jerk now, don't you.  Don't you?
In related Marvel madness, Stan Lee, aka the creator, destroyer, and harbinger of all things Marvel, had a pacemaker installed this week.  Now backed by a mechanical heart and more powerful than ever, the Stanimal is looking forward to continued production on his mechanically-hearted hero, Iron Man (3), now that Robert Downey Jr. has recovered from an ankle injury on set.  Heart, ankle, no big difference.  Check out some set pictures.
This week also marked the 50th anniversary of the coolest man in cinema: Bond.  James Bond.  To celebrate 50 years since "Dr. No" hit theaters, a clip from Skyfall was released along with the film's title song, this time written and performed by Adele.  In appropriately nostalgic manner, the song is very reminiscent of old-school Bond openers.  While it doesn't replace Chris Cornell's epic "You Know My Name" or Paul McCartney's classic "Live and Let Die" as the best Bond themes, click below to listen for yourself.
http://www.youtube.com/watch?v=zIA2F_lH4_E
Speaking of Paul McCartney and half-centuries, Friday, October 5, 2012 marked the 50th anniversary of The Beatles' first released single, "Love Me Do."  Speaking of transitions to relatively similar topics, the Rock and Roll Hall of Fame nominees for 2013 are in!  From Rush to Heart, N.W.A. to Public Enemy, and Deep Purple to Randy Newman, this year marks the first time the public can vote alongside the usual artists and music industry veterans.  As a fan of music, artistic appreciation, and general goodness, I'm begging you, said "public," to not let this change turn the Rock and Roll Hall of Fame into the Teen Choice Awards for hipsters.  Vote with caution.  You have been warned.
By this time, television programs have promoted their fall seasons enough to let us know they've all officially begun, and I'm happy to report that "The Office" is finally getting good again.  Back in 2005, Executive Producer Greg Daniels brought the British adaptation to American audiences, where he served as show-runner for the first few years.  You remember, back when "The Office" was winning Emmy's and stealing your heart?  Unfortunately for "The Office," Daniels left to create another critical darling, "Parks and Recreation."  Now in the final season of "The Office," Daniels has returned as show-runner and injected his old show with some of the same magic he captured years ago.  Now, I'm not saying it's firing on all cylinders, but this week's episode was clear indication that Daniels won't let the show go out with a whimper.
In televised news that is getting way too much coverage for something so minimal, J.J. Abrams went on Conan last night promoting three whole frames from "Star Trek Into Darkness," the sequel to Abrams' fantastic reboot of the series in 2009.  Here's the main shot.  It's Spock, in a spacesuit, in a volcano.  Holy hype, Scotty!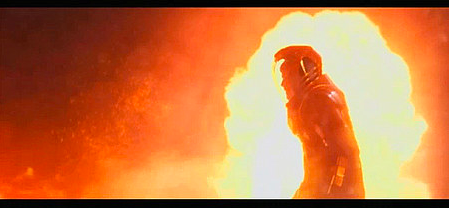 Want a walk-on role on the new season of "Arrested Development"?  Of course you do, and here's your chance!  From now until October 16, fans have an opportunity to create an original piece of "Arrested Development" inspired content via videos, photos, essays, or more.  Entries must be posted to Instagram, Twitter, or Tumblr with the hashtag #BluthWalkOn. Six fans will be selected to win a visit and walk-on role on the LA set of "Arrested Development," fulfilling the dreams of many who consider themselves members of the Bluth family.  You can find out more at http://youregonnagetsomewalkons.com/, but in the meantime check out some cool entries thus far:
Wait a minute, essays and written entries count…
#BluthWalkOn #BluthWalkOn #BluthWalkOn MITCH HURWITZ CHOOSE ME PLZKTHNX!
#NoShame #Ijustbluemyself
#waitthisisn'ttwitterortumblrorinstagram
#…
#theend