One Comment
Pop Culture Week in Review 10/5-10/12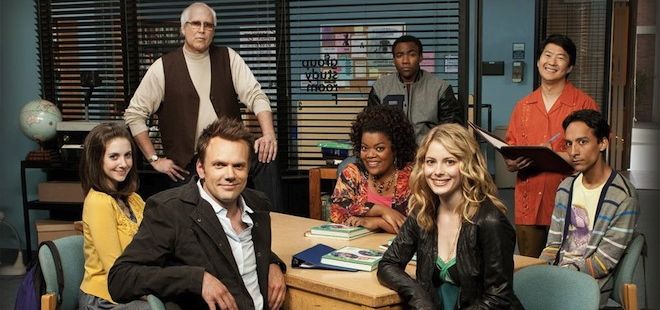 Bad News Human Beings
NBC has announced the premiere of Community has been postponed.  The network has actually been doing well this season (which is a change for them) and they said they want to continue heavily advertising their shows they still believe in new shows.  I know this isn't the case as they would be insane to pay for shows they have no intention of airing, but if I were to sneakily cancel a show this is how I would do it.  And to be fair, in saying they want to continue to support their new shows, they also said that the postponement will allow them to focus on Community if/when they decide to do that.
Good News for Human Beings
Whitney was also postponed.
CBS Hates People From New Jersey 
So does, apparently America.  The first show cancelled of the Fall television season is Made In Jersey.  From what I could surmise from the print ad that was in my subway station for what seemed like months, this show was about a girl in a red blazer and a blue skirt.  I have no reason to find out anything beyond that.
McFarland will host the Oscars
Two years ago, they swung for the youngin's.  Last year, they went with a classic.  This year, they chose an actual comedy person (good start) that probably hasn't thought too hard about his funeral (sorry Billy Crystal).  MacFarlane has hosted several gigs before, and I'm not just talking about The Roast of Charlie Sheen.  Two years ago, he hosted the Writers Guild of America Awards:
If you know anything about Family Guy or MacFarlane himself, you agree we can count on a musical number (obvs from the above).  But I'm going to go one further and say that more than 50% of his screen time will be in song form.  Yeah- I just did that.  Look at me out here on the edge!
Danny Strong to write final Hunger Games film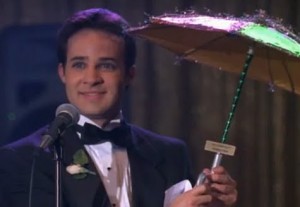 Sorry to Mr. Strong but the only reason this is interesting is because he was Jonathan on Buffy the Vampire Slayer.  Strong recently won an actual writing Emmy award for The Game Change (and was nominated previously for Recount) but he will be forever in my heart as a member of the Trio.  Maybe he will take some liberties with the script and have Katniss sacrifice Peeta over a hellmouth because a ghost of tributes past told her to.  Maybe Joss Whedon should just write the script (and everything else ever).  Maybe I should just go watch season six of Buffy again.  So many possibilities.
"They" are making a Peanuts movie
The script was written by Craig Schulz (Peanuts creator Charles Schulz's son), Bryan Schulz (grandson) and Cornelius Uliano (some guy). Craig Schulz is the famous cartoonist's son, and Bryan Schulz his grandson. "We have been working on this project for years," Craig Schulz, president of Charles M. Schulz Creative Associates, said in a statement. "We finally felt the time was right and the technology is where we need it to be to create this film."  I'm not sure what technology they were waiting for, but I kind of hope/really don't hope that said technology was heavily involved in the making of Avatar.  From the information given, I feel that this probably started as a drunken plan during Thanksgiving to reconnect not only father and son, but with the legacy left to them by the Schulz patriarch.  That's actually the movie I want to see.
Rachael Harris + Angela Kinsey = The Thing I'm Suddenly Most Excited For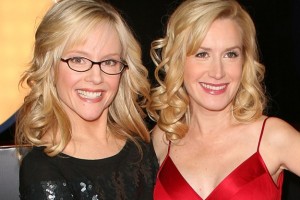 The Office's Angela Kinsey and That Girl You Know From That Thing Rachael Harris have been cast in a pilot based on their own real life friendship (how awkward if they weren't cast).  The show will be written by former Notes From The Underbelly (Coincidentally, that's one of the things you know Harris from) writer Stacy Traub.  Dirty Blondes will focus on the two women helping each other through their respective divorces.  It will also focus on being my favorite new show when/if it ever graces our airwaves (things are still broadcast on airwaves, right?).
Ending on Bad News- Always a Good Plan to Keep Them Coming Back For More
Louie will not be returning until 2014.  That's only a little more than a year from now, but it still sounds to me like a year by which we'll have laser guns and flying cars.  Louis CK does what he wants and Louis CK wants a fucking rest.  I would challenge you to funnel your rage, go to louisck.net and buy Tig Notaro's half hour album Live!  It is $5.00 and worth every penny.  This woman has been through pneumonia, CDIF (bacterial infection that eats your intestines), the sudden loss of her mother, a break up and breast cancer.  Oh, and all that was in the span of four months.  The album is her at Largo in Los Angeles a few days after her cancer diagnosis.  She talks openly about all this horribleness and somehow finds humor in the worst four months I would ever want to imagine.  Just think- is going without another season of Louie for a while REALLY that bad?  This post was brought to you by Perspective.
That's all for today children.  Til next time -cvm