2 Comments
GABF First Night's Recap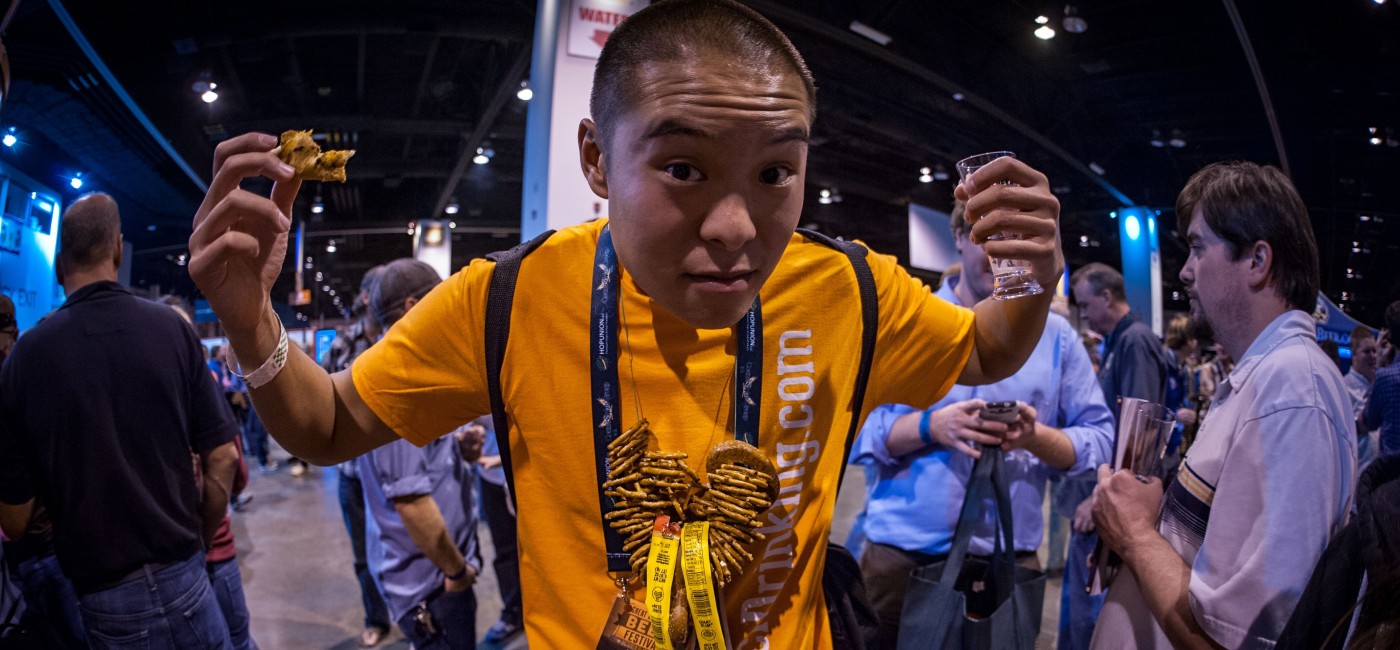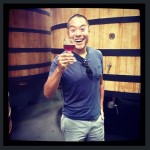 Admittedly I should be at a beer brunch right now.  Thats not happening.  Last night spiraled out of control real fast as most GABFs usually do.  Now I sit here contemplating either going for a run to kill my soul or gorging myself with a Franklin from Denver Biscuit Company both of which seem like better hangover cures than what my friend Laura described as drinking a pint of Papa John's garlic dipping sauce.  But I digress, lets start from the beginning.  I started the day at the Convention Center at 10 a.m. to shadow the New Belgium set up process.  We put together a sweet time lapse of their set up which should be on the site sometime in the near future.
When I first entered the hall for the festival I decided to check out the media room and met some cool chicks from Austin who run a blog called Bitch Beer.  A beer blog run entirely by ladies, and they offer great insights on the beer scen in Texas.
For the actual festival the media is allowed to enter the hall at 5:15. So I decided to take advantage of that by bee lining it to New Glarus, the brewery that defined my first GABF experience two years ago.  I ended up being the first in line for the highly coveted Raspberry Tart and it did not disappoint.  New Glarus also brought an equally impressive offering in their Engima which was a less sweet and a little more tart spin off of the Raspberry Tart.  It seemed that festival goers were keen to last year's fiasco when New Glarus ran out within 45 minutes because a line formed immediately when doors opened and it rivaled only DogFish Head's and DFH had the star power of founder and craft beer dream boat Sam Caglione.
Right next two New Glarus was the equally amazing New Holland booth.  They brought their Dragon's Milk and Beehive which were immediate favorites.  So clearly I got off to a great start but things got even more bizarre and awesome when I was tapped on the back by an attractive young lady and asked if I was Tristan from PorchDrinking.com.  Um what?!  Did we just become celebrities?!  That ego check ended up actually being someone from the job I had been applying to who had seen our PD shirts and made the connection… cool nonetheless.
Next we made our way to perhaps the best lineup of breweries in one block.  Sun King, Three Floyds, and Surly.  Try everything from all of those.  Sun King was rocking it with their Pappy Van Muckle, Three Floyds' Zombie Dust, Dreadnaught and Arctic Panzer are a hop head's dream and Surly's Smoke is fantastic.
From there things got a bit hazy, there were people dressed as half naked, Egyptians, lots of Beer Fest costumes, the unheard of line at the men's bathroom, pretzel necklaces and of course fantastic beer.  Our staff put together a short list of must tries from the first night.
Brooklyn Brewery Black Ops
Beachwood BBQ System of a Stout
Jester King Boxer's Revenge Barrel Aged Wild Ale
Destihl Brewpub All of their beer
Deschutes Brewery Plum Line
Alpine Firings Quad
(512) Brewing Whiskey Barrel Aged Double Pecan Porter
Sun King Pappy Van Muckle
Trinity Brewing OH Face! and Le Capitaine
The Bruery Black Tuesday
Thirsty Dog's Bourbon Barrel
Epic Brewing Company's Brainless on Peaches
Pizza Port's Nose Rider
Heavy Seas Great Pumpkin
La Cumbre's Elevated IPA
Yazoo's Fortuitous
Terrapin's Krunkles
Flossmore Station's Golden Strong
Marley's Peanut Butter
Rogue's Chocolate Stout
Founder's KBS
If you would like to meet up with the PD staff at tonight's fest meet us at Stone Brewing Company's Booth at 6pm and we'll take you around for some of our favorites!  We'll be wearing bright orange PorchDrinking shirts!